Negotiating Child Support In Fort Lauderdale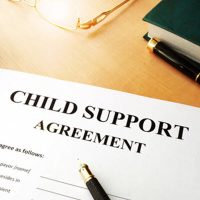 If you are a parent who is going through a divorce in Fort Lauderdale or if you are unmarried and have proven paternity through legal proceedings, child support will need to be addressed. Parents are required to make regular payments to ensure their children's various needs are met. Our Fort Lauderdale child support lawyer explains that while negotiating an amount is possible, it is still best to have a final order put in place by a judge.
The Benefits Of Child Support Negotiations
Under the Florida Statutes, parents have a fundamental obligation to provide financially for their children. Child support is automatically addressed as part of divorce proceedings. If you are unmarried, it will be dealt with once the court has formally established paternity.
Unfortunately, determining the appropriate amount of child support is often a point of major contention. As child time-sharing arrangements play a role in determining the amount that should be paid, it is not uncommon for one of the parties to refuse to pay or to use these proceedings as a means of getting revenge. Unfortunately, this only hurts the child in the long run.
Rather than fighting over this issue in court, negotiating child support payments in Fort Lauderdale is generally a better option. Among the benefits include:
Keeps sensitive personal details surrounding your case out of public court hearings;
Allows you to make more customized arrangements, rather than simply relying on the judge and state guidelines;
Can save court costs and attorneys fees by avoiding long, drawn-out legal battles;
Saves time and avoids waiting months for hearings to be scheduled;
Opens pathways of communication between the parents, helping them resolve future issues that may arise.
The Outcome Of Negotiations Should Be Reflected In A Child Support Order
Negotiating child support payments with your ex is possible, but it is important to get legal help to ensure you and your child's rights are protected throughout the process. It is also important to make sure that your negotiations culminate in having a final child support order issued by the court.
While some couples attempt to negotiate these amounts on their own and without going to court, this is generally a bad idea. In addition to the potential for getting less than the total amount you are entitled to, you have no legal rights when it comes to enforcement efforts.
Child support issued by the court can be enforced through the Florida Department of Revenue. Options to ensure the total amount is paid include:
Wage garnishment;
Seizure of assets in bank accounts;
Property liens;
Seizure of certain government benefits and lottery winnings. 
Reach Out To Our Fort Lauderdale Child Support Lawyer
As an experienced Fort Lauderdale child support lawyer, Vanessa L. Prieto provides trusted legal guidance in negotiating child support, putting a final order in place, and making sure payments are enforced. Reach out and call or contact our office online to request a consultation today.
Sources:
leg.state.fl.us/statutes/index.cfm?App_mode=Display_Statute&URL=0000-0099/0061/Sections/0061.29.html
floridarevenue.com/childsupport/compliance/Pages/court_actions.aspx