Four Common Issues in Military Divorce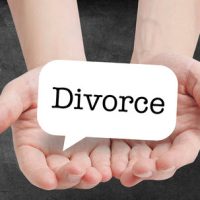 Any married couple will find they face challenges over the years, but having a spouse in the military can put additional strains on your relationship. Unfortunately, military divorces are a common occurrence and there are numerous factors that can make these proceedings more complex than a civilian divorce. While still subject to the laws in the state where the divorce was filed, federal law has special provisions regarding how military divorce matters are handled. The following are four common issues that often arise in these cases:
Filing and Serving The Divorce Petition

Military members are frequently transferred and often make their homes in temporary residences. This can be a factor in obtaining a divorce, as can the fact that one of the spouses may be stationed overseas. In general, a military divorce should be filed in the state where the couple is domiciled or has an established residence. Under Florida Statutes, the couple must have been living within the state for a period of at least six months.
Once you determine where to file your divorce petition, there is the matter of serving it on your spouse. While the court typically allows 30 days for a response before issuing a default order in your case, military members are granted additional time if they are on active duty.
Marital Property Division

In any divorce, marital property earned or acquired over the course of the marriage must be divided equitably between the spouses before divorce can be granted. This property includes retirement benefits. For military members, the rules regarding how military retirement benefits are divided and paid are outlined in the Uniformed Services Former Spouses' Protection Act (USFSPA).
To be eligible for direct pay of these benefits, you must have been married to a military member for at least ten years and they must have completed an overlapping 10 years of military service duty. If you were not married for this period of time you may still be entitled to these benefits, but disbursements require a separate order from the court.
Your Rights To Military Benefits
In addition to your rights to retirement pay, there are other military benefits you may be eligible to receive. This includes coverage through TRICARE, the military's medical benefit and health program, employment assistance, life insurance, and access to base privileges, such as being able to shop at the commissary.
Court Ordered Child Support
The Defense Finance and Accounting Service (DFAS) overseas payments of child support from military members. Provided you get the appropriate order from the court, payments may be automatically deducted from an active duty service members pay or they may come out of the person's military retirement benefits.
Contact Us Today for Help
As an experienced Fort Lauderdale military divorce attorney, Vanessa L. Prieto provides the professional legal guidance you need to get the benefits you are entitled to in your case. Call or contact our office online and request a consultation to discuss how we can assist you today.
Resources:
dfas.mil/garnishment/childsupportalimony/faqs.html
military.com/benefits/military-legal-matters/uniformed-services-former-spouse-protection-overview.html
https://www.vanessaprietolaw.com/four-common-issues-in-military-divorce/