Your Rights and Obligations In A Military Divorce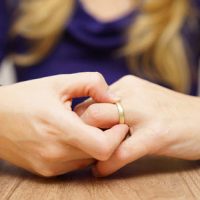 Getting a divorce and going through court proceedings is always difficult, even if you and your spouse are on relatively amicable terms. You need an experienced divorce attorney guiding you through the process, making sure your rights are protected. This is particularly true in cases of military divorce. As actions you take now could end up impacting you for months and years to come, it is important to be aware of both your rights and obligations.
Your Rights In A Military Divorce
One of the first issues to deal with in a military divorce concerns where it is filed. You have the right to file for a divorce where you are currently stationed, where the non-military spouse resides, or in whatever area the military spouse claims residence in. This is true regardless of whether your spouse is currently stationed overseas.
If you do opt to file for divorce in Fort Lauderdale, you have the same rights as any other person under the Florida Statutes.  This includes the right to an equitable share of any property and assets you accumulated during your marriage, as well as spousal support payments based on both party's income, the length of the marriage, and any career or educational sacrifices you made. You also have the right to child time sharing and support, with payments based on the amount of time the child spends in each home.
As a military spouse, additional rights you have may include:
The right to continue your health care coverage through the Continued Health Care Benefit Program offered through TriCare for up to three years after your divorce;
The right to Post-9/11 GI Bill college benefits, provided your spouse agrees;
The right to a portion of any military retirement pay or pensions, based on how long you were married;
Depending on length of marriage and years of service, the right to certain base privileges, including access to the commissary.
Obligations That Make Military Divorce Different 
If you are divorcing a spouse who is currently enlisted in any branch of the U.S. Armed Forces, you need to be aware of certain obligations as well. These include:
If your spouse is currently serving active duty, you may need to be patient in regards to timeframes. Military members are entitled to a stay or postponement of divorce proceedings under the Servicemembers Civil Relief Act. This protects them against default judgments.
If you are living in base housing, the non-military spouse will need to vacate the home in the event of a divorce. However, there are some situations in which the military will provide relocation expenses.
You will also need to submit any orders for alimony or child support to your spouse's commanding officers so that they can be enforced.
Let Us Help You Today 
As an experienced Fort Lauderdale military divorce attorney, Vanessa L. Prieto provides the trusted guidance and professional legal representation you need during what can be a confusing time. To request a consultation, call or contact our office online today.
https://www.vanessaprietolaw.com/seven-common-reasons-for-military-divorce/