Seven Common Reasons For Military Divorce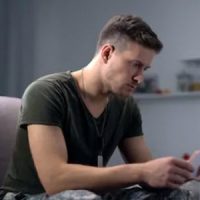 Maintaining a healthy marriage can be difficult for any couple. This is particularly true with those involving military members. While there are plenty of incentives for tying the knot among enlisted men and women, these couples often face additional problems that put a strain on their relationship. Depending on the situation, military divorce may be the best available option. The following are among the most commonly cited reasons.
Frequent Transfers

According to the United Service Organizations (USO), military families move an average of once every two to three years. Some enlisted men and women are required to transfer even more often, which can be difficult for their family members. It is particularly tough for children. The USO reports that it is not uncommon for military kids to have moved ten or more times before reaching their teens.
Being Forced To Give Up A Career

Frequent moves make it hard for a non-military spouse to establish themselves in a career. In many cases, they finally get themselves settled in a new job when they are forced to resign. In addition to stifling their ambitions and their confidence on the job, this can significantly impact their wages.
Long Deployments

Studies from the University of Florida indicate long deployments are one of the most common factors in military divorces. In addition to the loneliness each partner faces while apart, there is typically a difficult and lengthy adjustment period once they get home. Each partner can get so used to making decisions or engaging in activities on their own that they have trouble working together as a couple.
Extra-Marital Affairs

One of the biggest hazards of spending so much time apart is that it makes extra-marital affairs more likely to happen. These are common both on the part of military members as well as for the spouse left behind at home.
Changing Goals

Life on base and in military housing requires certain adjustments, as does having a military career in general. While both parties may have been on-board with the idea at first, changing goals on the part of the military member or their spouse can make the lifestyle unbearable.
Mental Health Problems

Military members are often exposed to extreme violence and put in terrifying conditions on a regular basis. According to Everyday Health, as many as 20 percent or more end up suffering from increased anxiety, panic attacks, and Post Traumatic Stress Disorder (PTSD) as a result.  This places a heavy burden on the relationship, particularly if the spouse refuses to seek help.
Domestic Violence
According to a 2019 report by the Military Times, domestic violence is a problem in more than 15 percent of military marriages. If this is occurring in your relationship, seek help immediately.
Contact Us Today for Help
Facing the prospect of a military divorce is a confusing and stressful experience. To get the trusted legal guidance you need in this situation, call or contact Fort Lauderdale military divorce attorney Vanessa L. Prieto online and request a confidential consultation today.
Resources:
militarytimes.com/news/pentagon-congress/2019/09/18/is-military-domestic-violence-a-forgotten-crisis/
everydayhealth.com/ptsd/military-statistics-causes-treatment-more/
https://www.vanessaprietolaw.com/four-common-issues-in-military-divorce-2/