Rights and Obligations of Unmarried Fathers In Fort Lauderdale Paternity Proceedings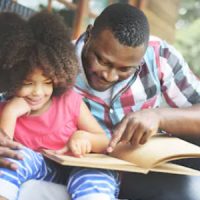 If you are unmarried and not in a serious relationship, finding out that you are either about to become or are already a father can come as a shock. You may have heard about it through the mother or through legal notices you received regarding paternity proceedings. In dealing with such a life changing event, it is important to be aware of both your rights and your obligations.
Establishing Paternity: Your Obligations To Your Child
The birth of a child is a joyous event. Unfortunately, in cases where parents are unmarried and not on good terms with each other, it can also create major amounts of conflict. As a father, one of the first issues you will need to contend with is legally establishing paternity. The Florida Department of Revenue advises that there are three ways this can be accomplished:
At the hospital or birthing center where your child is born, by having your name put on the birth certificate;
By a voluntary acknowledgement of paternity later in the child's life;
Through paternity proceedings initiated by either you or the mother.
If you have any questions or doubts regarding whether you are the father, these can be resolved through paternity testing. A small DNA sample will be taken from you, the mother, and the child, which can determine paternity with close to 99 percent accuracy.
Be aware that once paternity is established, you have certain legal obligations. This includes providing financial support until the child reaches the age of 18. Depending on the situation, you may also be required to list your child on your health insurance. These arrangements will be made through separate legal proceedings and will be based on both you and the mother's income, as well as the child's individual needs.
Your Rights as a Father
Under the Florida Statutes, parents have a legal duty to support their children and a moral obligation to play an active and engaged role in their life. As the child's father, you have the right to be included in any parenting plans that are made, which will determine the following:
The amount of time the child spends in each parents home during the week;
The rights to week night visits and overnight stays on weekends;
The right to extended visits with the child over school breaks, holidays, and other special occasions;
The right to make decisions that impact your child, such as in regards to their education, medical care, and religious upbringing;
The right to take part in school functions and other events in the child's life.
The amount of time the child spends in your care will also influence child support payments. However, even if you opt not to exercise your full rights as a father, you will still be required to provide financially for them.
Let Us Help You Today
As an experienced Fort Lauderdale paternity attorney, Vanessa L. Prieto helps to defend and protect the rights of fathers and their children. To discuss the options in your case, call or contact our office online and request a consultation today.
https://www.vanessaprietolaw.com/take-the-steps-to-prove-paternity-now/