Financial Abuse: A Common Type of Domestic Violence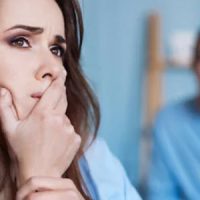 Domestic violence often involves more than just physical acts of abuse. It can also consist of emotional abuse, threats, sexual harassment, stalking behaviors, and other efforts on the part of the abuser to control their victim. This includes financial abuse, which involves withholding money, limiting your ability to work, and taking other actions designed to limit your access to financial resources you are otherwise entitled to. If you are in a relationship where this is going on, it is important to be aware of help that is available.
Common Types of Financial Abuse
The National Network To End Domestic Violence (NNEDV) warns that financial abuse is a common form of domestic violence that is designed to intimidate, manipulate, or otherwise threaten the victim. It may be employed by spouses, domestic partners, or other members of your household and can occur on its own or alongside other forms of abuse. Common types of financial abuse include:
Depriving you of access to bank accounts;
Withholding money or requiring you to live on a meager 'allowance';
Controlling how all the money earned in the relationship is spent;
Preventing you from having a say in investments and other banking decisions;
Requiring you to surrender your paycheck;
Preventing you from getting a job;
Closely monitoring and critiquing your spending habits;
Forcing you to file fraudulent tax returns or write bad checks;
Stealing your credit cards or your identity for the purpose of obtaining loans.
Financial Abuse As A Form Of Domestic Violence
Financial abuse is a form of domestic violence. The desire on the part of your partner to control your behavior can take a heavy toll on your health and may lead to a progressively worsening situation, eventually resulting in more physical or sexual types of abuse.
Under the Florida Statutes regarding domestic violence, financial abuse is not specifically listed.  However, there are cases in which the law applies and plenty of options available in addressing the situation. These include:
Domestic violence support groups in our area provide counseling for victims of financial abuse and practical guidance in regards to asserting your rights and establishing your own financial accounts;
If your partner has stolen your identity or engaged in other fraudulent acts, they can be charged with a crime;
Threats made to prevent you from putting a stop to financial abuse should be reported to police immediately and can entitle you to obtain an Injunction for Protection From Domestic Violence, otherwise known as a restraining order.
A restraining order can allow you to remain in the family home while preventing them from contacting you or otherwise interfering in your activities. It can also give you rights to children and financial support while you are separated and contemplating your next move.
Reach Out to Us Today for Help 
Financial abuse can take a heavy toll on your physical and emotional health. It can also lead to other types of domestic violence. For help in dealing with this problem, reach out and contact Fort Lauderdale domestic violence attorney Vanessa L. Prieto to request a confidential consultation today.
https://www.vanessaprietolaw.com/verbal-abuse-protecting-yourself-against-this-common-type-of-domestic-violence/