Should I File For Divorce Now Or Wait Until After The Holidays?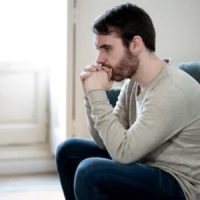 Going through the break-up of a marriage is painful. In addition to your own feelings about the matter, there are the reactions of your children to consider, as well as those of close friends and family members. With the holidays approaching, it may be tempting to try and keep the peace by putting off actually filing for divorce in Fort Lauderdale until afterward. While this may work in some limited cases, it can prove disastrous in others.
Finding The 'Right Time' To Tell Family Members and Friends About Your Divorce
There is generally no 'right time' to tell people of your intention to get a divorce. Many of them may have already picked up on the warning signs. Even if they are shocked at first, you are likely not the first couple they know who has gone through the process. The American Psychological Association (APA) reports that 40 to 50 percent of marriages end in divorce today.
Telling your children is another matter. Protecting them and maintaining the family unit causes many couples to delay separating, filing for divorce, or making any type of announcement regarding the end of the marriage until after the holidays. This may work in limited circumstances, particularly if you and your spouse can put aside your issues. However, times when delaying divorce is a bad idea include:
When you and your children have already been subjected to years of coldness or fighting in the relationship;
When battles become increasingly public, ruining any family time together;
When your spouse begins making threats or taking actions that could put the health and safety of you and your children in jeopardy;
When they engage in dangerous or harmful behavior, such as adultery and excessive alcohol or drug use.
Why Now May Be The Best Time To File For Divorce 
Filing for divorce in Fort Lauderdale now, right before the holidays, may be the best option as not doing so could affect your rights under the Florida divorce statutes. There are several benefits to being the first to file, which could impact your rights in any resulting divorce settlements. This includes:
Alleging fault grounds: If your spouse is guilty of marital misconduct, it could entitle you to alimony and a greater share in marital property division proceedings. Waiting could appear as if you condone the behavior.
Hiding assets: Filing for divorce now could allow you to more accurately gauge marital property and assets in accounts. Waiting gives your spouse time to attempt to give away or hide assets.
Destroying property or other important documents: If your spouse suspects you are biding your time in getting a divorce, they may get vindictive. This could cause them to destroy property or important documents, such as your marriage license, birth certificates, property titles, and financial statements
Reach Out to Us Today for Help
As an experienced Fort Lauderdale divorce attorney, you can count on Vanessa L. Prieto to provide the trusted legal guidance you need during this difficult time. To discuss your options, contact our office and request a consultation today.
https://www.vanessaprietolaw.com/five-signs-your-parenting-plan-is-stressing-your-child/