Holiday Disagreements and Your Child Time Sharing Plan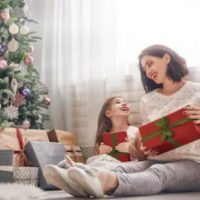 In anticipation of the holiday season, stores have already begun putting up decorations and families are busy making plans. For parents living separate and apart from one another, the pandemic and court-ordered child-time sharing arrangements that are in place can make navigating this time of year difficult. The following details some common disagreements that are likely to arise, as well as your rights and obligations in resolving them.
Disagreements Over Child Time Sharing Common Over The Holidays
If you are divorced or unmarried and living apart from your child's other parent, a parenting plan likely dictates the amount of time you get to spend with your child. Under the Florida Statutes, these plans typically include arrangements for weekdays, weekends, and holidays or other special occasions.
In general, parents may alternate days such as Thanksgiving and Christmas or have arrangements where the child spends part of the day with each family. However, all the anticipation and expectations surrounding the season can make disagreements over these plans more likely to happen. Common problems include:
Celebrations that conflict with parenting plan schedules;
Holiday travel plans;
Visits with extended family members;
Disagreements over religious observances, gift-giving, special diets, and other issues.
In addition to the above, this year is likely to be more contentious due to ongoing concerns surrounding the COVID-19 pandemic. While the virus is causing many people to modify their plans, there are those who insist on maintaining their usual schedules. Concerns that your child's or your own health could be put into jeopardy is an issue that needs to be addressed.
Your Rights and Obligations Under Florida Parenting Plans
Florida parenting plans detail each parent's rights and obligations in regard to child time sharing. These plans also include provisions for handling disagreements and unexpected circumstances that arise. Over the holidays, being flexible and willing to negotiate with the other parent can help to ensure both of you get the time you need with your child.
In cases where the changes can not be agreed upon, both parties are still obligated to follow the parenting plan. If the other parent refuses to do so, this may provide grounds for returning to court and could put their parenting rights in jeopardy. In regards to the coronavirus, parents are expected to make reasonable accommodations to protect everyone's safety. The Centers for Disease Control and Prevention (CDC) recommends the following:
Limit the overall number of people/families who attend gatherings;
Limit exposure to visitors from areas with high rates of infection;
Opt to attend outdoor, rather than indoor, holiday events;
Screen holiday guests for symptoms such as a cough or fever;
Continue social distancing, frequent handwashing, wearing a mask, and other safety practices.
Let Us Help You Today
If you have concerns about your rights as a parent or your child's safety over the holidays, reach out to our Fort Lauderdale child custody & timesharing attorney. Call or contact the law office of Vanessa L. Prieto online to request a consultation today.
https://www.vanessaprietolaw.com/five-tips-to-make-child-time-sharing-work-for-unmarried-couples/