Problems That Can Create Havoc In Fort Lauderdale Parenting Plans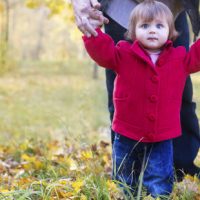 Parenting plans in Fort Lauderdale help ensure that parents who are divorce or unmarried and living apart are able to spend time with their children. Created during child time sharing proceedings, it is not uncommon for problems to appear after a final order has been issued. These can create havoc both for you and your children. The following details a few common issues and how to address them.
When The Other Parent's Problems Impact Your Children
You and your former partner likely created a parenting plan as a result of child time sharing proceedings. Under the Florida Statutes, the judge in your case would have considered numerous factors before issuing a final order, which include each party's ability to nurture the child and put their best interests first.
Unfortunately, problems can arise afterwards that could put your child at risk. Common issues include:
Mental health problems: These are challenging times we live in. Mental health issues are nothing to be ashamed of but if the other parent is struggling, it is important for them to get the help they need. Depending on the severity of their condition and their willingness to get help, changes to your parenting plan may be needed.
Drug and alcohol problems: One tactic people often turn to in an effort to deal with their problems is to increase their use of alcohol or drugs. This can definitely put your child at risk and needs to be addressed immediately.
Relationship issues: There is nothing wrong with the other parent moving on and beginning new relationships. However, if it distracts from the time and attention they give your child, it is a problem. Immediate action is needed if the new relationship exposes your child to inappropriate behavior or lots of fighting.
Addressing Your Own Issues In Parenting Plans 
Any of the above issues are just as likely to impact you as they do the other parent. If this is the case, the important thing is to admit the problem, get help in dealing with it, and make temporary adjustments to your Florida parenting plan as needed. Being proactive in your approach can prevent having to return to court.
There are other issues that may arise that could also require some changes. This includes:
Increased work hours: Juggling a demanding job and home life can prove exhausting. Consider making minor adjustments in your parenting time schedule.
Health problems: If you are sick or suffering a chronic health condition, you may need the other parent to play a larger role.
Difficulty in dealing with the other parent: Resentments between you and the other parent can have major impacts on your child. Discuss the issue with our attorney to determine if changes in the parenting plan are needed.
Reach Out to Us Today for Help
Fort Lauderdale child custody & time sharing attorney Vanessa L. Prieto can guide you in creating a successful parenting plan and in making any changes needed. To discuss your options, call or contact our office online and request a consultation today.
https://www.vanessaprietolaw.com/holiday-disagreements-and-your-child-time-sharing-plan/