October Was Domestic Violence Awareness Month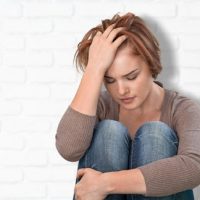 Domestic violence in Fort Lauderdale is an unfortunately common problem. It wreaks havoc on families and can impact anyone. To call attention to the problem, October has been designated as National Domestic Violence Awareness Month. The following provides some general information about the problem, warning signs to be alert for, and steps you can take to protect yourself and your loved ones.
Raising Awareness Of Domestic Violence 
Since 1981, the National Domestic Violence Hotline has partnered with national, state, and local groups to raise awareness about domestic violence during the month of October. The goal is to call attention to the issue and the various types of services available to help put a stop to the abuse.
Under the Florida Statutes, domestic violence is considered a crime. It occurs between spouses, domestic partners, and other family members and may consist of any of the following:
Physical abuse, such as hitting, punching, or pushing;
Sexual abuse or rape;
Stalking and other types of harassment;
Making terroristic threats;
Kidnapping or restraining another against their will;
Doing damage to homes, personal property, or pets.
Domestic violence can also consist of emotional abuse, such as constant put downs and saying humiliating things in front of family or friends. This can wear the abused partner down over time and makes them less likely to seek the help they need.
Protecting Yourself and Your Loved Ones
Domestic violence often begins slowly in a relationship. It may start with verbal abuse that eventually escalates to physical assault. As victims are often too fearful or ashamed to speak up about what is going on, it is important for family members and friends to be aware of warning signs:
Unexplained bumps, bruises, or other injuries;
Appearing overly anxious around their partner;
Not inviting friends to their home;
Declining invitations and curtailing activities;
Appearing generally sad and depressed;
Isolating and not wanting to discuss the issue.
Whether you are an abused partner or suspect someone else is, it is important to know that help is available. In addition to guiding you to support services available, our Fort Lauderdale domestic violence attorney can assist you in obtaining an Injunction for Protection Against Domestic Violence, otherwise known as a restraining order. This can keep the abuser from attempting to contact you while giving the abused spouse custody of children and possession of the family home.
Contact Us Today for Help
Domestic violence is nothing to downplay and can end up proving fatal for victims. It is important to be aware of the types of behaviors that are considered abusive, warning signs to look for in family or friends, and the options in terms of seeking help.
As an experienced Fort Lauderdale domestic violence attorney, Vanessa L. Prieto provides the trusted legal guidance and professional representation you need in this situation. Acting as a strong legal advocate on your behalf, she can assist you in taking the steps needed to protect yourself. Reach out and contact our office and request a confidential consultation today.
https://www.vanessaprietolaw.com/financial-abuse-a-common-type-of-domestic-violence/