Subtle Signs of Child Abuse and Neglect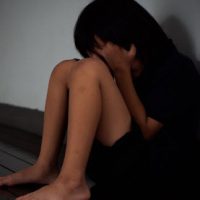 At the law office of attorney Vanessa L. Prieto, children come first. We take the actions needed to protect your child when there are signs that they are in danger. Whether you are considering a divorce, involved in child time sharing proceedings, or have a current parenting plan in place, we can take the appropriate legal actions in cases where abuse is suspected to limit involvement with the other parent or others who may be risking your child's health and emotional well being.
Common Types of Child Abuse and Neglect
Child abuse and neglect can take a variety of forms and is unfortunately common in Fort Lauderdale and throughout the state. According to the Florida Network of Children's Advocacy Centers, more than 50,000 children suffer some type of abuse each year, the majority at the hands of a parent or other family member.
Child abuse can take the form of hitting, punching, burning, kicking, or other violent actions against the child, either as a form of corporal punishment or periodically depending on the abuser's mood. While this form of abuse leaves obvious scars, there are other types of child abuse parents and caregivers may be less likely to notice. This includes:
Emotional abuse, such as making threats of physical violence and telling the child they are no good or not wanted;
Neglect, which may involve keeping them out of school and away from friends or other family members, as well as withholding food, clothing, shelter, and any necessary medical care and treatment they require;
Abandonment, which involves leaving children alone and unattended;
Substance abuse, such as giving the child alcohol, drugs, or other substances or exposing them to the illegal manufacturer or use of drugs;
Sexual abuse, which involves making sexual comments or touching and other inappropriate activities.
Make no mistake – if you suspect any of the above you should immediately notify the authorities. Allegations of child abuse and neglect can result in the loss of parenting rights as well as criminal charges.
Is Your Child Showing Signs of Abuse?
Child abuse is not always easy to spot and children may experience symptoms which are commonly attributed to being in a 'mood' or going through various growth stages. However, it is important to take any incidents seriously. The National Children's Bureau, which operates the Child Welfare Gateway, warns parents, grandparents, and other relatives to be alert for the following signs in children:
Unexplained bruises, rashes, or health conditions;
Sudden problems at school and in academic performance;
Withdrawal from social and recreational activities;
An unkempt appearance and weight problems;
Increased episodes of anger, depression, or anxiety;
Is reluctant to be around another family member or acts 'sick' to avoid seeing them;
Begins acting out towards others, such as younger siblings and animals.

Let Us Help You with Your Case
At the law firm of attorney Vanessa L. Prieto, we take allegations of child abuse seriously. To discuss your concerns and the actions you can take to protect the child involved, call or contact our Fort Lauderdale family law attorney today.
Resources:
childwelfare.gov/pubpdfs/whatiscan.pdf
fncac.org/child-abuse-and-neglect-statistics
https://www.vanessaprietolaw.com/how-parental-attachment-impacts-child-time-sharing/