Four Ways to Reduce Conflicts in Your Divorce Case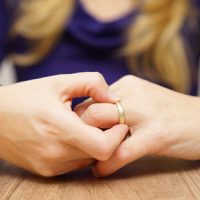 When a marriage ends, it is not uncommon for each party to suffer a range of strong emotions which can make it harder to deal with practical concerns during divorce proceedings. Unfortunately, letting conflicts get in the way will only drag out your divorce case, costing you and your spouse both time and money. While facing a breakup is never easy, the following offers suggestions to help make these proceedings less time consuming and contentious for all involved.
Actions that Can Help Reduce Divorce Conflicts
After months or even years of experiencing anger, hostility, or general coldness in your relationship with your spouse, it can be challenging to now have to work together in resolving important issues related to your divorce. Putting the following tips into practice can help:
Make an effort to move past blame, when possible.

Florida is considered a no-fault divorce state, meaning that your divorce is granted on the basis of irreconcilable differences between the spouses rather than specific accusations of fault or blame. While marital misconduct may have an impact on issues such as property division, alimony, and child custody, it is generally not a factor in terms of being granted a divorce order.
As a result, Psychology Today recommends working towards putting blame and judgment aside during negotiations. Even if your spouse's behavior is a factor in your proceedings, being able to detach somewhat will make the situation easier for you.
Work on resolving any hurt feelings and issues with wanting revenge you have.

It is only natural to have strong feelings of grief and mourning as the result of going through a divorce. Unfortunately, these feelings can impede your progress in divorce negotiations and other proceedings. Work on resolving these feelings outside of court by seeking professional help and having a strong support system.
Be realistic in your expectations.

Having unrealistic expectations about what you may be entitled to in your divorce can set you up for disappointment and delay negotiations. Our Fort Lauderdale divorce attorney will review your rights concerning marital property under the Florida Statutes with you before going to court, which can better prepare you for these proceedings. 
Realize adjusting to divorce is an ongoing process.

Just because a final order is issued in your divorce does not mean that the issues between you and your former spouse are resolved or that you will never have to return to court. Adjusting to divorce is a process that will require cooperation and a certain amount of patience with your former partner. Obey the terms of any orders issued and if you have concerns, discuss them with our divorce attorney before taking and actions.
Contact Us Today for Help
At the law firm of attorney Vanessa L. Prieto, we provide the caring client service and trusted legal representation you need to protect your rights in a divorce. To find out how we can assist you, contact our Fort Lauderdale divorce attorney and request a consultation.
Resource:
psychologytoday.com/us/blog/resolution-not-conflict/201203/8-guidelines-friendly-divorce
https://www.vanessaprietolaw.com/two-major-benefits-in-being-first-to-file-for-divorce-in-florida/