Two Major Benefits in Being First to File for Divorce in Florida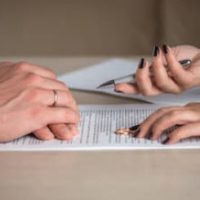 Making the decision to end a marriage is never easy. If you are experiencing marital problems, you may be reluctant to give up hope or to accept the relationship is over. However, ignoring the warning signs that a marriage is beyond saving and a divorce may be imminent could potentially put you at a disadvantage in a Florida divorce case. If your spouse has been cheating, pulling away physically or emotionally, or engaging in other behaviors that make you suspect they intend to end the marriage and file for a divorce, there are two possible benefits in opting to file first:
Filing For Divorce First Lets You Gather Important Information

As part of any divorce, you will need to provide an outline of the circumstances surrounding your relationship. This involves submitting birthdates, social security numbers, and other relevant information for you, your spouse, and any children involved, along with copies of supporting documents such as birth certificates and marriage licenses. It also includes submitting a financial disclosure form through the Florida Courts, listing all property, assets, and debts.
Unfortunately, in the turmoil surrounding the end of a relationship, obtaining the documents, statements, and receipts needed can prove challenging. Quietly making plans to file for divorce first and gathering the items you need before your spouse is aware or realizes what is about to happen prevents them from attempting to hide or destroy important evidence in your case.
In Marital Property Division, Filing First Could Protect You

Under the Florida Statutes, there are certain procedures that must be followed before your divorce can be finalized. One of the most important, and possibly contentious, is dividing marital assets and debts. This applies to any real estate, personal property, bank accounts, or other items earned, acquired, or accumulated throughout your marriage. It also includes all of the joint debts, such as mortgages, credit cards, or car loans, you have with your spouse.
In some situations, a spouse may attempt to hide or give away assets if they suspect a divorce is imminent, to prevent their spouse from getting them in a divorce settlement or order. They may also go on a wild spending spree, accumulating debt as a way of exacting revenge. By filing for divorce first, which provides an inventory of all property, assets, and debts you possess, you can help to ensure your financial interests are protected.
Additionally, while marital misconduct is not grounds for divorce in Florida, it can be a factor in property division and alimony proceedings. Taking your spouse back after an affair or other type of misconduct is referred to as condonation, which means it can not be brought up at a later date.
Reach Out to Us Today for Help 
To discuss your options and the potential ramifications of a divorce in your situation, reach out to the law firm of attorney Vanessa L. Prieto. To request a confidential, one on one consultation, call or contact our Fort Lauderdale divorce attorney online and request a consultation today.
https://www.vanessaprietolaw.com/retirement-benefits-and-social-security-in-your-divorce/