How to Estimate the Amount of Child Support You May Be Entitled to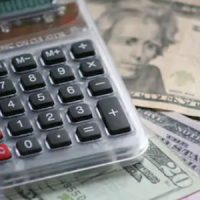 One of the most common questions our Fort Lauderdale child support attorney is asked by clients concerns how the court determines the amount. There are legal guidelines judges follow, as well as other factors that could influence child support totals in your case.
Florida Child Support Payment Guidelines
Guidelines for child support in Fort Lauderdale listed under Section 61.30 of the Florida Statutes. One of the first things you will need to do to get an accurate estimate is to determine your combined net income. This is the amount that both you and your spouse make, minus any debts.
Sources of income may include wages and earnings along with interest payments from bank accounts, business income, and public benefits, such as unemployment or social security. If either person is currently unemployed for any reason other than that they are providing care for the children, the court may impute income. This will be based on education, skills, prior work history, and previous wages earned.
Once wages have been tallied for you and your spouse and deductions for debts are made, income guidelines listed in the statute will determine the minimum child support need in your case. For example:
If your combined net income is $1,500 per month, the minimum need for one child is $340. For two children, it is $529. For three or more, it ranges from between $662 to over $800.
If your combined net income is $3,000, the minimum need is almost double. For one child, it is $644. For two, $1,001. For three or more children, it ranges from $1,252 to over $1,600.
If your combined income is $5,000, the amount for one child is $1,000, with the amount increasing by roughly $500 for each additional child you have.

Determining the Amount You Are Entitled to
To determine the amount of child support owed, the judge will consider several factors. These include:
Where the child lives. If the child spends the majority of their time living at your home, the judge is likely to require that the other parent pay child support.
Each parent's individual income. The judge will determine what percentage of the combined net income the other parents wages represent. If their wages represent 50 percent, they would be required to pay 50 percent of the child's estimated need. If their wages represent 90 percent of the combined total net income, they would be required to pay almost the total amount of this need.
Special needs your child has. Under Section 61.30 (11)(a) of Florida child support laws, the judge may also factor in any special expenses your child has, such as medical, dental, or educational costs, in determining the amount of child support that must be paid.
Reach Out to Us Today for Help
As an experienced Fort Lauderdale child support attorney, Vanessa L. Prieto acts as a strong advocate on your side. To request a consultation regarding how we can help you get the child support you deserve, call or contact our office online today.
https://www.vanessaprietolaw.com/how-to-get-child-support-when-the-other-parent-is-unemployed/