Domestic Violence in a Relationship? A Restraining Order Can Help Keep You Safe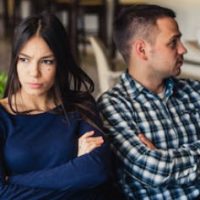 If you are a victim of domestic violence in Fort Lauderdale, it is important to know that help is available. Whether it is your spouse, former spouse, or a live-in partner who is threatening or abusing you, an injunction for protection against domestic violence can help to ensure your safety. Otherwise known as a restraining order, it can keep the other party from getting close enough to hurt you any further.
What Qualifies as Domestic Violence In Fort Lauderdale?
Under Section 741.28 of the Florida Statutes, domestic violence refers to any type of assault, battery, kidnapping, stalking, or other criminal offense committed by one family or household member against another. This includes spouses, former spouses, live-in partners, and those with whom you have a child. Even if you are not currently living with the person, they could still be charged with domestic violence if you are related by either blood or marriage and resided together in the past. Actions on their part that are considered as domestic abuse for legal purposes include:
Punching, hitting, kicking, or other physical attacks;
Pushing, pinching, or other physical actions meant to bully or intimidate you;
Making threats, either with or without brandishing a weapon;
Name-calling, put-downs, and other actions which could constitute emotional abuse;
Sexual harassment, intimidation, rape, or other types of sexual abuse;
Preventing you from leaving the home either through threats of violence or by keeping you from having access to finances;
Doing damage to your property, including any family pets;
Stalking, which may consist of following you, waiting outside your home or at public places, or calling and texting you against your will.
If you have been subject to any of the above, our Fort Lauderdale domestic violence attorney can guide you in the actions needed to protect your safety.
How to Get a Restraining Order Against a Partner or Former Partner
Once a partner becomes physically, sexually, or emotionally abusive, they rarely stop on their own. Obtaining an injunction for protection against domestic violence through the courts is likely to be the best option to protect yourself.
A restraining order in Fort Lauderdale can be obtained through the Broward County Court. Our Fort Lauderdale domestic violence attorney can guide you in filing the necessary legal documents while providing the strong, professional legal representation you need at scheduled hearings. Information you will need to provide to the court includes:
The name of your alleged abuser;
Your relationship with them;
A physical description of them, their vehicle, and where they work;
Dates and locations where the abuse or threats of abuse occurred.
Once a restraining order is in place, your abuser will be prohibited from contacting, following, or otherwise approaching you. If they disobey the order, they can face immediate arrest.
Contact Us Today for Help
Fort Lauderdale domestic violence attorney Vanessa L. Prieto acts as a strong legal advocate on the side of victims. To discuss how she can help you, call or contact our office online and request a confidential consultation today.
https://www.vanessaprietolaw.com/domestic-violence-and-divorce/