Domestic Violence and Divorce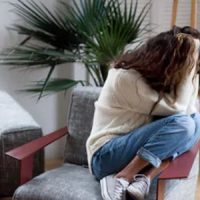 When domestic violence becomes an issue in your marriage, divorce may be the best option for keeping you and any children you have safe. While abusers may make all types of threats regarding actions they will take if you end the marriage, the fact is that the law is on your side. Once abusive behavior starts, it tends to only escalate over time, despite the person's promises to change. Taking action now is the first step in rebuilding your life and our Fort Lauderdale divorce attorney is here to help.
Is Domestic Violence an Issue in Your Marriage?
Domestic violence may consist of actual acts or threats, which are largely designed to control you while giving the abuser a feeling of power in your relationship. The Florida Coalition Against Domestic Violence (FCADV) reports that hotlines designed to help victims throughout the state field as many as 100,000 calls each year. If you are struggling with this issue in your marriage, it is important to know that you are not alone and that help is available.
Domestic violence may consist of hitting, punching, pushing, or other types of physical acts, as well as sexual harassment, assault, or rape. It may also consist of threats and actions designed to control, intimidate, or humiliate you in general. Examples include:
Denying your access to money in financial accounts;
Restricting your activities;
Prohibiting you from seeing certain friends or family members;
Name-calling, put-downs, bad-mouthing you in front of your children, or other types of verbal abuse;
Destroying your personal property or items in your home;
Following you to work or school;
Intimidating your loved ones or threatening to harm them;
Threatening or actually doing harm to pets.
Domestic Violence and Your Rights in a Divorce
If you are experiencing any of the above, your top priority needs to be protecting yourself. Report the situation to local law enforcement, reach out to a local domestic violence shelter, and contact our Fort Lauderdale divorce attorney right away.
When domestic violence is an issue in divorce, you have the right to certain protections. Under Florida's divorce statutes, you are not required to provide specific grounds to obtain a divorce. However, listing domestic violence in your divorce petition may entitle you to the following:
An automatic restraining order, prohibiting your spouse from selling or damaging property and draining funds in financial accounts;
An order for protection against domestic violence, which can keep your spouse from contacting you or appearing at your home, school, or business;
A greater share in marital property division proceedings, including rights to the family home, cars, or other property;
Spousal support payments, which help protect your financial security;
Legal rights in regards to your children, as well as requirements that your spouse obtain counseling prior to being granted any visitation.
Reach Out to Us Today for Help 
Domestic violence can make you feel isolated but it is important to realize you are not alone. Fort Lauderdale domestic violence attorney Vanessa L. Prieto is a strong legal ally on your side. Contact our office today to request a confidential consultation.
Resource:
fcadv.org/about/what-domestic-violence
https://www.vanessaprietolaw.com/eight-subtle-signs-of-domestic-abuse/