How Remarriage Can Impact Your Divorce Settlement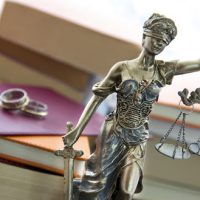 In the immediate aftermath of a divorce, you may have a hard time imagining the idea of ever trusting your heart to someone again. However, time does heal the wounds that are inflicted over the course of an unhappy marriage. At some point you will want to begin dating again and may even find yourself contemplating the idea of remarriage. Before taking this major step, it is important to give some thought to the potential impact it could have on your rights regarding your previous divorce settlement.
Remarriage and Your Rights Regarding Alimony
Under Section 61.08 of the Florida Statutes, alimony may be awarded in divorce cases. It may be provided temporarily to allow you time to care for young children, get an education, or re-enter the workforce. It can also be awarded on a more long term basis, to help ensure you maintain the standard of living you enjoyed during the course of the marriage.
Factors a judge will consider In awarding alimony, or spousal support and maintenance as it is often referred to, include each party's income, their individually owned assets, and whether one made career sacrifices in support of the other. Regardless of the amount or the length of time payments are ordered, getting remarried gives your former spouse the right to return to court and request a modification of the original order. You could end up losing the following benefits:
Monthly alimony payments made by your spouse;
Health and life insurance coverage they may have been required to provide;
Shares in any retirement or pension benefits they have;
Rights regarding inheriting from their estate.
While this should not prevent you from dating or contemplating remarriage to the right person, it is something that should be discussed with an experienced divorce attorney.
How Remarriage Can Impact Your Rights In Parenting Plans
While financial matters are important to your current and future security, they pale in comparison to matters impacting your relationship with your children. In addition to giving your former spouse legal grounds to change any prior spousal support orders in place, it could also result in them requesting modifications to child time sharing arrangements.
These are generally made through the use of parenting plans in Florida, which outlines all the details relevant to time sharing. Based on your remarriage, your spouse could have grounds to request modifications in regards to the following:
The amount of time the child spends in your home during the week;
Overnight stays and extended visits over holidays, school breaks, and other special occasions;
Legal authority in making decisions on behalf of the child;
Stipulations on who may be present during periods when the child is in your care.
Reach Out to Us Today for Help
Do not let concerns over how remarriage could impact any prior divorce settlements ruin what should be an otherwise happy time in your life. As an experienced Fort Lauderdale divorce attorney, Vanessa L. Prieto provides trusted legal representation to ensure you are protected. To request a consultation, call or contact our office online today.
https://www.vanessaprietolaw.com/ready-to-begin-dating-after-divorce/