More Couples Seeking Divorce After Coronavirus Pandemic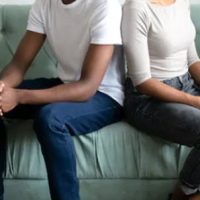 After months of being stuck at home due to the coronavirus pandemic, people are itching to get out. For some, it goes beyond simply wanting to shop, eat at favorite restaurants, or perhaps get a haircut and enjoy a spa day. They want to get out of their marriages.  In the aftermath of the pandemic, attorneys are being flooded with calls regarding how to file for divorce. Before taking this life-changing step, there are some important issues you need to consider.
Pandemic Prompts Increase In Divorce Filings
Health concerns, business closures, children being out of school, and having to curtail all our usual activities has been stressful for everyone. For some couples, spending extended time together as a result of the coronavirus pandemic has caused them to question their relationship.
According to a May 11, 2020 news report in the Miami Herald, divorce attorneys are reporting a boom in business. Newly freed from the tight restrictions of stay home orders, couples are bombarding legal offices with questions about how to get a divorce.  It is not just a local problem either. The report claims the separation rate in other countries is skyrocketing as well. There are some common factors that may explain the surge:
The stress surrounding the situation can cause minor issues to become major problems;
Disagreements over money are more likely as people suffered job losses;
Having to spend increased time together may have highlighted ways in which couples were not connecting;
Dramatic changes and potentially life-threatening threats, such as those posed by the virus, can cause people to question their past choices and the way in which they are currently living their lives.
Issues To Consider If You Are Thinking Of Filing For Divorce
The situation surrounding the coronavirus pandemic has been stressful for us all. However, if it has prompted you to consider filing for divorce, there are practical matters to consider:
Determining where to live: Before deciding to leave your spouse, determine whether the current real estate market is affordable for you. If you plan on remaining in the family home, you will want to be sure you can keep up with mortgage, utility, and maintenance costs.
Determining your rights regarding spousal support: If you relied on your spouse's income or sacrificed your own career for the sake of your children, you may be entitled to alimony under the Florida Statutes. However, if your spouse lost their job as a result of the pandemic, this will impact the amount you may receive.
Division of marital property, assets, and debts: Any property or assets accumulated during the marriage must be divided between the spouses in a way that is fair to both. Unfortunately, this also includes credit card expenses, medical bills, and other debts you may have accrued during the pandemic.

Let Us Help You Today
If you are considering a separation or divorce, your first step should be to speak with our experienced Fort Lauderdale divorce attorney. Contact the office of Vanessa L. Prieto and request a consultation today.
Resource:
miamiherald.com/news/coronavirus/article242644276.html
https://www.vanessaprietolaw.com/seven-common-personality-disorders-and-how-they-can-impact-your-divorce-case/