A Checklist for Marital Assets In Divorce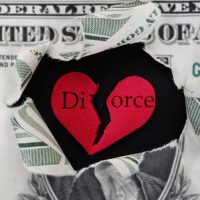 Depending on the length of your marriage, you and your spouse may have acquired a significant amount of property and assets together. Even in unions lasting only a few years, there is likely to be real estate, personal property, and financial accounts to consider. When filing for divorce, any property accumulated during the marriage will be divided between the two parties, and it is important to do a thorough inventory of your possessions to make sure your rights and interests are protected.
Types of Marital Assets in Florida
Guidelines for dividing property during a divorce are listed under Section 61.075 of the Florida State Statutes, which calls for equitable division of all assets acquired during the marriage and those that are not specifically excluded by a pre- or postnuptial agreement. The following is a checklist of all items that may be included:
Land and Real Estate: Include homes, rental properties, land or other real estate you own, including vacation homes, cabins, and timeshares, as well as cemetery or crematorium plots.
Home Furnishings and Antiques: Include furniture and furnishings, televisions and other electronic equipment, art work, lamps, tables and bookcases, as well as dishes, cutlery, tableware and kitchen supplies. Do not forget patio furniture, grills, and both yard and household tools.
Cars, Sports, and Recreational Equipment: In addition to you and your spouse's cars, include recreational vehicles, boats, motorcycles, golf clubs, and other sports or recreational gear, as well as shares in gym memberships and private clubs.
Hobbies, Crafts, and Collectibles: Include telescopes, paint supplies, sewing equipment, and word working tools, as well as stamp, baseball, or coin collections. Check the value of these items on eBay and you may be surprised at how much they are worth.
Marital Gifts: Include watches other fine jewelry, furs, expensive perfume, and other trinkets.
Financial Accounts: Include checking and savings accounts, stocks and bonds, and term life insurance policies.
Employee Benefits: Include stock options, retirement accounts, and deferred compensation plans.
Business Assets: Include intellectual property, inventory, office supplies, and year to date earnings.
Credit Card Rewards Points: Include airline miles, hotel points, and cashback bonuses.
Pets: Pets are more like family members, but you should include the costs invested in their purchase, supplies, and vet care over the years.
While you may be willing to overlook some of the above, it is important to recognize their overall financial value. The fact is that even small amounts add up when taken as a whole.
Reach Out to Us for Help
If you are going through a separation or planning on a divorce, contact the Vanessa L. Prieto Law Offices, LLC  today. Our experienced Florida divorce attorney provides to professional legal representation to advise you on the best course of action in your situation, while acting as a strong legal advocate on your behalf.
Resource:
leg.state.fl.us/statutes/index.cfm?App_mode=Display_Statute&URL=0000-0099/0061/0061.html