Child Support Complications Due To COVID-19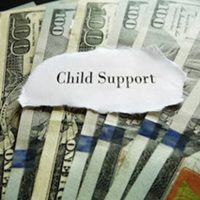 Child support in Fort Lauderdale helps to ensure your child has what they need. Getting a court order for child support helps to ensure this financial obligation gets paid. Unfortunately, some parents still refuse to pay while others suffer job losses or other issues that impact their ability. This has become increasingly common during the COVID-19 pandemic. If you are currently having problems collecting the child support you are owed, it is important to be aware of the options available.
Job Losses Due To COVID-19 Impacting Child Support Payments In Florida
COVID-19 continues to wreak havoc in Fort Lauderdale and throughout Florida. An October 2020 Sun Sentinel news report states that while the job market had improved somewhat over the late summer months, recent declines are taking a heavy toll.
In September, the state reported a significant drop in new unemployment claims, but it was short-lived. The tourism and hospitality industries, so important in Fort Lauderdale, have continued to struggle. As case counts slowly began climbing with the change in seasons, people stayed home more. This recently resulted in a large number of layoffs across the board. Estimates show roughly 45,000 first-time unemployment claims were filed each week in October and the number is only likely to get worse in the months to come.
Job losses and cases in which parents are unable to work due to being sick with COVID-19 are having a devastating impact on families. In cases where parents are divorced or single and not living together, problems in making child support payments have become increasingly common.
Getting The Financial Support Your Child Deserves
Regardless of the relationship between parents, each has a legal obligation to provide financial support for their children. While some couples make child support arrangements on their own, without going to court, this can deprive you of the full amount you are owed and can also leave you with few options in terms of enforcing payment. Under Florida child support guidelines, the amount a parent is required to pay depends on factors such as:
Each person's income;
The child's specific needs;
Other children they are required to support;
Any parenting plans that are in place.
Once a child support order is issued, parents can face serious penalties for not complying. This includes having their wages garnished. The National Council of State Legislators (NCSL) reports that there have been sharp spikes in child support enforcement hearings due to COVID but if the parent does not have a job, wage garnishment is not an option. In this situation, there are other ways to get the financial support your child deserves. Levies on funds in bank accounts, liens on personal property, and garnishment of Social Security or other government benefits are all options.
Contact Us Today for Help
Child support payments help you provide for your child. If you are not receiving support or the full amount you are entitled to, our Fort Lauderdale child support attorney is here to help. Reach out and contact the office of Vanessa L. Prieto to request a consultation today.
Resource:
sun-sentinel.com/coronavirus/fl-ne-coronavirus-florida-unemployment-claims-week-ended-october-10-20201015-knu3bxecjjc6xecbfm7qc4efky-story.html
https://www.vanessaprietolaw.com/child-support-and-unemployment/