Completing the Florida Parenting Plan: What You Need to Know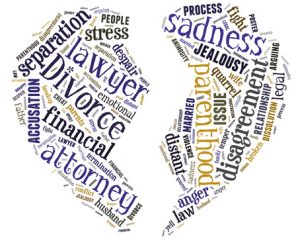 Florida divorce laws require that when you are getting divorced and have minor children, you must complete a parenting plan that sets forth your intentions about timesharing, child-related responsibilities, and child support. The point of a Florida parenting plan is to help you and your spouse work out arrangements for your child following your divorce. If you cannot agree on some or all aspects of a parenting plan, however, the court will make a decision for you, which can cost you large amounts of time and money. Plus, you may be unhappy with the outcome of your case; if you and your spouse can devise your own parenting plan, then you are likely to be much more satisfied with how things turn out for your family.
Best Interest of Your Child

The primary consideration in any parenting plan is the best interest of the child. This legal standard will govern any decisions that the judge will make about your child, and should also guide your own decisions. You should try to set your own emotions aside and focus solely on what is best for your child. Remember that other issues related to your divorce, such as property division and child support, should not have any effect on the decisions that are best for your child. Working with your spouse toward a reasonable resolution of these matters ultimately will be in your child's best interest.
The court must consider all factors that are relevant to the welfare of the child in determining which timesharing arrangements are best for your child. Pursuant to Florida law, some of these factors include the capacity of each parent to encourage and facilitate a close relationship between the child and the other parent, the moral fitness of each parent, the mental and physical health of each parent, the home, community, and school records and ties of the child, and the reasonable preferences of the child, if he or she is old enough to intelligently articulate a preference. Florida law contains many other factors for a court to consider, as well, in making decisions in accordance with the best interest of a child. Essentially, any factor that impacts the child or a parent's ability to be a good parent is probably relevant to the judge's determinations.
Elements of the Parenting Plan
Any parenting plan must include detailed provisions about certain aspects of parenting, as follows:
How parents will share and take responsibility for the daily tasks related to their children
How and when each parent will spend time with the child
Which parent should be responsible for handling the child's medical and healthcare issues, and which parent should handle school-related matters for the child
How and when each parent will communicate with the child
Contact Your Florida Divorce Attorney for an Appointment Today

At Vanessa L. Prieto Law Offices, LLC, we know how complex timesharing matters can be during a divorce. Our goal is to help you reach a settlement in terms of parenting arrangements, but if you cannot reach a mutually acceptable settlement, we are here to represent your interests in court. Consult with a Fort Lauderdale divorce lawyer today, and get the advice and guidance that you need about timesharing in your case.