Do I Need A Lawyer For An Uncontested Divorce?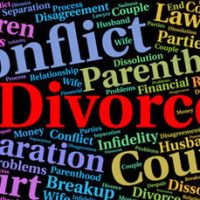 In making the decision to file for divorce, an uncontested divorce may seem like the fastest and safest route to go. Uncontested divorces can be resolved quickly, provided there are no major disputes and the parties agree on certain issues. Even in these types of matters, it is a smart move to consult with an experienced divorce trusted attorney to ensure documents are filed properly and that your best interests are protected.
Requirements for Filing An Uncontested Divorce 
The guidelines for filing for a divorce are found under Section 61.043 of the Florida Statutes, and divorce proceedings begin by filing a petition in court. The law advises that for an uncontested divorce, known as a simplified dissolution of marriage, the parties involved must meet the following requirements:
The couple must have residency requirements by having lived in the state during the previous six-month period;
The couple must not have any children or currently expecting;
Both parties must agree to waive their rights to spousal support;
Both must agree to a simplified divorce, foregoing their right to a trial or appeal;
A mutual agreement regarding the distribution of property must have been reached;
Both parties must consent to having the divorce handled as an uncontested matter.
Provided they agree on all the above and the proper documents are filed, an uncontested divorce may be granted in as little as thirty days.
Issues That Can Arise In Uncontested Divorce Cases
The Orlando Sentinel reports that while highly contested divorces involving high earners and extensive assets can cost up to $20,000 or more, an uncontested divorce can be obtained for a fraction of that price. While these savings are attractive, money should not be a prime motivator in deciding how your divorce should be settled, as rushing into agreements or failing to seek legal counsel could cost you considerably more in the long run. There are two main issues regarding an uncontested divorce that should be discussed with an attorney:
Marital settlement agreements: It may make sense to divide property evenly, but your earning potential and any career or education sacrifices you made in support of your spouse should be considered before committing yourself to any agreements. A thorough inventory of all marital property is needed before signing, to uncover any hidden assets you may not be unaware of.
Alimony: You may be tempted to waive your rights to alimony as a matter of pride or in an attempt to be conciliatory, but that additional income could help you get back on your feet financially once your divorce is final. If your earning potential is significantly lower than your spouse's or there are pension benefits that were paid into during your marriage, alimony is something you should consider carefully.
It is important to realize that in an uncontested divorce, there are no second chances. If you later regret the decision, you will be unable to appeal.
We Are Prepared to Assist You
If you are going through a separation or considering filing for divorce, contact the Vanessa L. Prieto Law Offices, LLC  today. We act as a strong legal advocate to guide you in the best course of action, while ensuring your current and future needs are provided for.
Resource:
orlandosentinel.com/opinion/os-ed-florida-alimony-laws-overdue-for-reform-20170324-story.html