Filling out Your Parenting Plan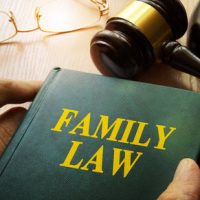 For single parents or those going through a divorce, filling out a parenting plan as part of Florida time sharing proceedings is a major undertaking that should not be taken lightly. While there is always the opportunity to change or otherwise modify these plans at a future date, it will require going back to court in order to do so. The following outlines some of the basic issues you will need to consider, as well as extra items you may wish to include to ensure the safety, comfort, and contentment of your child.
Issues to Consider in Florida Parenting Plans
The Florida courts require a parenting plan in all time sharing proceedings involving minor children. It is in the best interests of parents to come to a mutual agreement, either on their own or with the assistance of their attorneys, as far as the terms outlined in the plan. If they fail to reach agreements on their own, the court may develop a plan for them, and it may or may not take into consideration either of the parent's recommendations. Key issues covered in Florida parenting plans include:
Time sharing schedule: This addresses where the child resides and the amount of time split between each parent.
Parental responsibility: This is in regards to decisions concerning school, religious education, health needs, and recreational activities. Even if the parents decide that both should participate in making decisions, one should be designated with final authority if agreements cannot be reached.
Information sharing: This includes being listed as an emergency contact and having access to school and medical records, as well as information from law enforcement or social service agencies.
Scheduling: Time spent on holidays, school breaks, and special occasions will need to be divided between the parents.
Transportation and exchange: This involves who will pick up or drop off the child for visits, and drop off locations if other than the parent's home.
Travel provisions: These provide guidelines and restrictions for each parent in regards to foreign and out of state travel with the child.
Communication: Guidelines will need to be established for communications between the parent and child when not together, and may include specific instructions or limitations for phone calls, texting, and emails.
Additional Items To Include in Your Parenting Plan
Your parenting plan should also include guidelines for daycare or after school care as needed, any temporary changes to the plan which can be made without going to court. Be sure to cover potential relocations on the part of either parent, as well as guidelines for resolving any disputes that arise. To further cater your plan to your child's specific needs, The Spruce recommends including the following:
Specifications for sleeping arrangements, such as having their own room;
Guidelines for visits involving third parties, such as extended family or a new love interest;
Provisions regarding movie ratings and the types of activities or hobbies that are appropriate;
Recommended curfew times and guidelines for sleepovers with friends.
To find out more about Florida parenting plans and time sharing arrangements, call or contact Vanessa L. Prieto online and request a free consultation with our experienced Fort Lauderdale family law attorney today.
Resource:
thespruce.com/written-parenting-plan-tips-2998056