Five Mistakes to Avoid When Getting A Divorce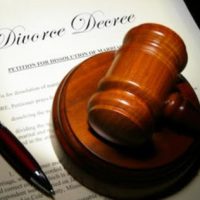 When a marriage is failing, it takes a heavy toll on all the parties involved. Making the decision to get a divorce is never easy and going through the process can leave you feeling drained and confused. However, there are still important actions you must take and major decisions that need to be made, which could impact you now and for years to come. To help you through this difficult time, our Fort Lauderdale divorce attorney has compiled the following list of common mistakes you need to avoid.
Not seeking legal help.

One of the biggest mistakes people make when separating or filing for a divorce is not getting legal help. Even in situations where you have only been married a short period or are on fairly good terms with your spouse, an experienced divorce attorney can guide you in procedures that must be followed under Florida's divorce statutes while making sure all of the proper legal documents are filed. This saves you both time and money in the long run. In more complex divorce cases, it is crucial to have someone on your side acting as a strong legal ally, helping to ensure your rights and best interests are protected.
Ignoring a spouse's marital misconduct.

If your spouse engaged in any type of marital misconduct, such as committing adultery, abandoning you and your children, or wreaking havoc with your lives through an alcohol, drug, or gambling addiction, it could play a major role in your divorce proceedings. While you do not need 'grounds' for filing a divorce in Florida, bad behavior on the part of your spouse could entitle you to a greater share in marital property division proceedings.
Overlooking marital property.

As part of your divorce filing, you will need to submit a financial declaration through the Florida Family Court. This will detail your income and expenses, as well as any property and assets you and your spouse accumulated during the marriage. You are entitled to an equitable share of these assets, which can help as you recover from your divorce. It is important not to overlook any items, regardless of how small.
Trying to 'get even'.

As part of your divorce, you will need to resolve various issues pertaining to money, property, and the care of children. While you may feel a great deal of animosity towards your spouse, attempting to get even with them or not cooperating in court processes and procedures will reflect poorly on you and could hurt your case.
Not being honest with your divorce attorney.

It is important to have a divorce attorney you can trust on your side. Open and honest communications with them will help ensure your divorce is resolved in the most effective and efficient manner possible.
Let Us Help You Today
Fort Lauderdale divorce attorney Vanessa L. Prieto has years of experience acting as a strong legal advocate on behalf of clients. To discuss your situation and how she can help, call or contact our office online and request a consultation today.
https://www.vanessaprietolaw.com/can-i-get-a-legal-separation-in-florida/