Getting Attorney's Fees Awarded In Your Florida Divorce Case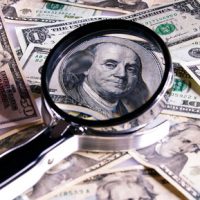 Going through a divorce can be a fairly long and contentious process. Ill will between the spouses and disputes over children and money or property can require the filing of numerous legal documents and appearances at court hearings. In addition to being time consuming, it can also be expensive in terms of legal fees. In some situations, a spouse may even use this as a tactic to get you to settle your case. Fortunately, attorney's fees can be awarded in divorce and other types of family law cases, which can prevent your former partner from using the system and their financial status against you.
Attorney's Fees In Divorce
In any divorce case, you should seek guidance from an experienced Florida family law attorney. In addition to ensuring all filings are done correctly and in accordance with Florida divorce laws, your attorney will also act as a legal advocate on your behalf, protecting your rights and interests in terms of any eventual settlements.
In an uncontested divorce, where you and your spouse are in agreement over property division, spousal or child support, and time sharing plans for children, attorney's fees are likely to be on the lower end of the spectrum. In contested cases where there are numerous disputes and disagreements between the spouses, more extensive time and effort is required on the part of your attorney. In general the more contentious the divorce, the higher the amount of legal costs involved.
Fortunately, attorney's fees can be included as part of your divorce settlement or order. Under Section 61.16 of the Florida Statutes, the court may require your former partner to cover your legal costs in the following situations:
When your spouse has considerably more income and assets than you;
When you require an attorney to defend yourself against accusations;
When you need an attorney to enforce an existing order;
When your spouse files frivolous motions as a way to intimidate or discourage you or with the intent of needlessly extending proceedings;
When your case involves accusations of domestic abuse.
If you do wish to request attorney's fees be awarded in your case, you need to address this in your initial petition or in your response to your spouse's filings. Legal fees can be awarded in divorce cases, time sharing proceedings, enforcement actions, and other types of family law matters. The Broward County Bar Association advises that proper evidence documenting the reasons for requesting attorney's fees must be presented before an award can be granted, and the fees themselves must be reasonable for the circumstances.
Reach Out to Us Today for Help
When you are going through a divorce or involved in other family law matters, it is vital to have an experienced attorney on your side. Contact attorney Vanessa L. Prieto and request a consultation in our Fort Lauderdale office to find out how we can help you and how legal fees may be included as part of your settlement.
Resource:
browardbar.org/wp-content/uploads/nuts-bolts/7-Micheal-Gilden-outline.pdf