High Asset Divorce Cases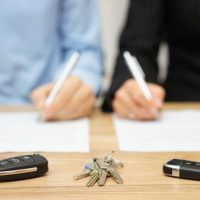 High asset divorces often end up making national headlines, where they shock the general public with the amounts of money and property at stake. You do not have to be famous to be impacted by the issues surrounding these types of divorce cases. Anytime a couple has high earnings, multiple homes, and high value personal property or financial accounts, it requires additional efforts to ensure the rights and interests of our client are protected.
Property Division and Support in High Asset Divorce Cases
Divorces involving high assets are subject to the same laws governing any other divorce case. Under Florida's Dissolution of Marriage Statutes, each party is required to submit a financial affidavit detailing their holdings, along with any marital debts. In making decisions regarding marital property division and spousal support, the same factors are considered, such as:
The age of the spouses and the length of the marriage;
Each one's income and earning potential;
Any non-marital property either one possesses;
Any career or educational sacrifices that were made in support of a spouse or to provide for children;
The manner of living established during the marriage.
What sets a high asset divorce apart is that there is significantly more money and property at stake. Extra effort is often required in identifying all of the assets, which may include multiple businesses, mansions, and offshore accounts, while tax ramifications often become a more major concern. One of the spouses may have supported the other in a lavish lifestyle, and factors such as marital misconduct, spending habits, or other actions that either increased or decreased the value of holdings are often a consideration.
Common Issues in a High Asset Divorce
Investopedia advises that one of the most common and hotly contested issues in a high asset divorce involves inherited wealth and family businesses. One of the spouses may own a lucrative business or large sums of money which would be considered as non-marital property, therefore exempt from property division during a divorce.
If the other spouse can show that they contributed significant time, money, or effort towards the business, or that nonmarital assets were commingled with marital assets in such as a way as to make it impossible to separate them, they may be entitled to a substantial share as part of their divorce settlement. Additional issues which often arise in high asset divorce cases include:
Hidden Assets: it is not uncommon for one spouse to attempt to hide assets so that they are exempt from divorce proceedings;
Premarital Agreements: Agreements signed either before or after the marriage may limit the amount a spouse is entitled to.
Confidentiality Agreements: If the divorce involves incendiary accusations against a high profile spouse or a company CEO, settlements containing confidentiality agreements may be preferable to resolving issues in court, where it becomes part of the public record.
Attorney Vanessa L. Prieto understands all that is at stake in these types of cases, and has the professional knowledge and experience needed to help ensure your interests are protected. Call or contact our office online and request a one-on-one, confidential consultation, to discuss your case with our Fort Lauderdale divorce attorney today.
Resource:
investopedia.com/ask/answers/052815/why-are-high-net-worth-divorces-considered-more-challenging-other-divorce-cases.asp