How To Prepare For A Child Time-Sharing Battle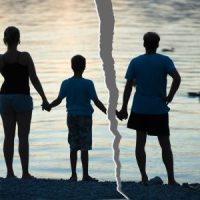 Matters impacting children require special care and consideration. Unfortunately, when deciding on child time-sharing arrangements, it is not uncommon for serious disputes to arise between the parents. If you are bracing yourself for what is likely to be a battle, our Fort Lauderdale family lawyer offers some tips to help you prepare.
Follow These Tips To Protect Yourself In Fort Lauderdale Child Time-Sharing Proceedings
Child time-sharing is among the most contentious matters dealt with in the Broward County Family Court. Unfortunately, children may become the focus of personal conflicts between the parents, resulting in power struggles.
Whether making child time-sharing arrangements during divorce or in the aftermath of paternity proceedings,  our Fort Lauderdale family lawyer encourages you to follow these five tips:
Make it a goal to minimize impacts on children. 
In your approach to child time-sharing proceedings and in considering options in regards to any parenting plans, make it your primary goal to minimize impacts and make any transitions as easy as possible for your child. This aligns you with the court and helps to protect your child's best interests and your rights as a parent.
Be prepared to defend your parenting skills. 
Most people pride themselves as good parents and may bristle or get defensive at any suggestion otherwise. However, in cases where there are disputes over child time-sharing arrangements, it is common for accusations to be made. Be prepared to defend yourself, your choices, and your overall parenting skills.
Document everything.
It is not enough to simply assure the court you are a good parent. You need to document everything that could potentially impact your case. This includes the amount of time you spend with your children, the types of activities you engage in, and any money spent providing for them. Also be sure to document any questionable behavior on the part of the other parent,  which could reflect unfavorably on them in court.
During this time, consider taking a break from social media, as it is one of the first places the other side will go in seeking information to use against you.
Control your temper. 
It is natural to get angry if you feel your rights or abilities as a parent are being called into question. However, be aware that angry outbursts, whether they happen in court or in private communications with your spouse, will not help and may reflect badly on you in legal proceedings.
Avoid discussing your case with anyone other than your lawyer. 
Avoid discussing your case or potential settlements with the other parent without your legal representative present. Avoid seeking advice from friends as well. Only an experienced Fort Lauderdale family lawyer can advise you on how the Florida Statutes apply in your specific situation.
Request A Consultation With Our Fort Lauderdale Child Time-Sharing Lawyer
To protect your rights in potentially contentious child time-sharing proceedings, get Fort Lauderdale family lawyer Vanessa L. Prieto on your side. Call or contact us online to request a consultation.
Sources:
browardclerk.org/Divisions/Family#General
m.flsenate.gov/statutes/61.13