Modifying Your Order Can Help Avoid Penalties for Non Payment of Child Support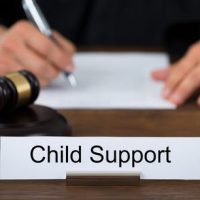 Parents have the responsibility to provide and care for their children. The court views this duty seriously, particularly in cases involving child support payments. Regardless of your circumstances or situations going on in your life, penalties for violating an established court order can be severe. Before it gets to the point where you are facing enforcement actions, which may include asset seizures and a potential jail sentence, speak with our Fort Lauderdale child support attorney about your options in getting your order modified.
Penalties for Not Paying Child Support In Florida
If you are a parent going through a divorce or involved in paternity proceedings, a child support order is likely to be issued through the court. Based on both parties incomes and the needs of the child, a specific amount with be determined, along with a timeframe on when payments must be made.
In cases where a parent does not comply with this order, the Florida Department of Revenue may take action to ensure future payments remain current, such as ordering wage garnishment. There are also several options they may employ in collecting on outstanding amounts. These include:
Seizing money in bank accounts;
Garnishing unemployment and other benefits;
Seizing your tax refund or any lottery winnings;
Entering a judgment lien, preventing you from selling property until the debt is paid;
Suspending your business or driver's license and vehicle registration until past due amounts are addressed.
Be aware that not complying with a child support order could also result in charges of contempt, with the potential for a possible jail sentence until outstanding amounts are paid.
Getting a Child Support Modification
Once you have fallen behind on child support payments, getting caught up can prove difficult. Depending on the situation, your best option may be to request a child support modification. Our attorney can submit a Supplemental Petition to the court, detailing the reasons why you are behind. In subsequent court hearings, we can present evidence on your behalf while negotiating different arrangements. Reasons why a court may honor your request for a modification of the amounts owed include:
Changes in your job status, such as getting laid off;
Changes in your earnings, such as having to take a lower paying job;
Changes in your personal life and your expenses, such as having to provide for other children;
Changes in the child's needs, such as switching from private to public school or obtaining lower cost health insurance.
Rather than waiting until the situation becomes urgent and you face enforcement actions or court penalties, it is best to address problems with the amount of child support ordered early on in your case.
Let Us Help You with Your Case
When faced with unforeseen circumstances that prevent you from paying child support, contact attorney Vanessa L. Prieto. As an experienced Fort Lauderdale child support attorney, we can advise you on the potential options to get you back on track, while protecting you against possible penalties. Call or contact us online today.
Resource:
flcourts.org/core/fileparse.php/533/urlt/905b.pdf