Reasons to File an Appeal in Your Family Court Case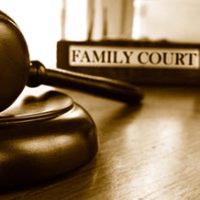 Orders issued in family law cases can impact your rights as a parent, your relationship with children, and your financial security for years into the future. If you are unhappy with a ruling or feel that justice was not served in your case, there are limited circumstances under which you may file a civil appeal. It is important to act quickly though, rather than allowing time to elapse between when the order is issued and when you first consult with an attorney.
Appealing a Florida Family Court Case
In family law cases, an appeal generally means that the original order issued is suspended or overturned, while the court hears new arguments or evidence in your case. These types of situations are handled through the Florida Court of Appeals, and there are only limited circumstances under which an appeal might be granted. These include:
When the judge made an error or law in your case.
Judges do have a certain amount of personal discretion in terms of how court proceedings are conducted and in the decisions they make. However, when a particular ruling violates standard procedures or contradicts issues of law established in prior cases, you may have grounds to file an appeal. Examples include not allowing for certain types of evidence, not following court procedures, or directly ignoring legal guidelines established in the Florida Statutes.
You had ineffective counsel.
While you have the right to represent yourself in Florida court proceedings, it is generally recommended that you have an experienced family law attorney on your side. This person can act as a legal advocate on your behalf, guiding you through the process while ensuring your legal rights are protected.
Unfortunately, there are unscrupulous attorneys out there and members of the general public who may improperly provide you with legal guidance. When their actions, inactions, or general negligence negatively impact your case, you may have grounds to file an appeal.
There was undisclosed information.
When filing for divorce or in cases involving child support, you are required to submit a financial declaration. Attempting to hide property or assets and providing false information in any type of family court case could be grounds for an appeal.
There was an abuse in discretion.
Family law judges have a duty to make rulings that are fair and in the best interests of the parties involved. Particularly in cases involving time sharing or support, when the judge's rulings do not put the health and welfare of the child first, you may be entitled to file an appeal.
Contact Us Today for Help
In cases where you are not entitled to an appeal, you may be able to request a modification of the original order. In either situation, you need an experienced, knowledgeable Florida civil appeals attorney on your side. To discuss your situation and the legal options available in your particular case, reach out and contact attorney Vanessa L. Prieto to request a one on one consultation today.