Study Shows People Who Watch Porn Twice as Likely to Get Divorced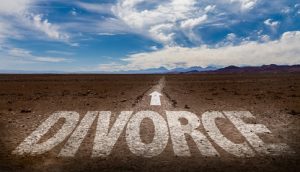 A new study presented at the American Sociological Association suggests that married people who start watching porn separately are twice as likely to divorce in the future as those who don't. The married women who started watching porn were as much as three times as likely to divorce. If a married woman stopped watching porn, the likelihood of divorce decreased. For married men who did the same, though, there was no decrease in the probability of divorce. Nonetheless, the study also found that if a married couple watched porn together, there was a less negative impact on their marriage.
Details of the Study
The authors of the study used data from the General Social survey and analyzed the results from more than 2,000 participants over three time periods. The focus of the study was on participants whose porn habits changed during those time periods. The authors' analysis found that 11% of those people who started to watch porn between the first two time periods divorced prior to their second interviews. Only about 6% of those people whose habits were unchanged during the same timeframe had divorced. Among the women who started watching porn during this time period, almost 16% ended up divorced, which is almost three times as much as those who never started watching porn.
Interestingly, those female porn watchers who gave up porn during this timeframe were only about as third as likely to get divorced as those who kept up the habit. However, those men who ceased watching porn were not so fortunate; their divorce rates were virtually the same as those men who continued watching porn. According to the authors, however, so few men actually gave up watching porn once they had started that the sample size may be too small to be reliable.
Additional Findings
The data from the study also indicated that the effects of porn on marriage seem to be strongest for younger, less religious couples who at first reported high levels of happiness with their marriages. Since the study included data collected over time, rather than a snapshot, the authors concluded that it wasn't unhappy marriages that led to porn-watching and divorce; rather, it was porn that led to divorce. However, the authors had no explanation as to why the impact of porn was so much greater on the marriages of women than the marriages of men. These findings run directly counter to those of previous studies.
The University of Western Ontario Study
The findings of another recent study, however, are not consistent with this new study. Researchers at the University of Western Ontario asked open-ended questions of 430 individuals about their usage or their partners' usage of porn. The vast majority of those individuals surveyed reported that porn usage had no negative effects on their relationships. Researchers also concluded that the individuals surveyed reported more positive effects of porn usage than negative consequences.
Contact Your South Florida Divorce Attorney Today
No matter what may have caused you to initiate divorce proceedings, it is important that you get the advice of an experienced Florida divorce attorney so that you understand the current state of the law and the options that are available to you. Call the office of Vanessa L. Prieto today, and learn what we can do to assist you in with respect to all of your family law needs.
Resource:
time.com/4461451/people-more-likely-to-divorce-after-they-start-watching-porn-says-study/