Summer Child Time Sharing Tips For Parents Of Teens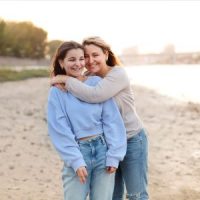 Parenting teens is a tough job. Teenage rebellion is difficult to deal with at any time of year but can create additional problems during the summer months, particularly for divorced parents with child time-sharing plans in place.  Our Fort Lauderdale family lawyer offers some tips to help you through the months ahead.
Making Summer Plans With Teens
In cases of divorce or unmarried parents, Florida parenting plans detail child time-sharing arrangements. Parenting plans include the amount of time children spend in each party's home, pick-up/drop-off arrangements, and plans for special occasions, holidays, and school breaks.
For working parents whose own schedules often revolve around the times children are in school, summer can create problems. Flexible shifts, summer day camps, and childcare providers you can count on make things a little easier with young children, but do not always help parents with teens.
Teenagers are independent and are likely to balk at any type of rigid schedule. While they may not need as much care as younger siblings, you do not want to leave them unattended for long periods. Making special plans for them can help ensure they are happy and safe. These may include:
Help them get a part-time summer job;
Find volunteer opportunities in your area that appeal to their interests;
Enroll them in age-appropriate camps, some of which may involve camping or otherwise types of travel;
Encourage them to participate in tennis, swim team, or other organized sports or recreational activities.
Keeping Teens Healthy and Happy Over The Summer
Parents of teens know that keeping them busy helps to prevent them from getting into mischief. With months of lazy summer days ahead, it is important to develop a strategy early on. Your Teen Magazine offers information and guidance for young people and their parents. To keep everyone happy during school break, they recommend the following tips:
Ask your teen what they would like to do over the summer. They likely have some summer goals, even if it is nothing more elaborate than going to the beach and hanging out with friends.
Work with them in creating a schedule. Keeping in mind their goals for the summer, work with them in creating a daily schedule. Be specific in dividing up the morning, afternoon, and evening, but avoid being too rigid and include unstructured time.
Offer suggestions on summer activities: Suggest activities such as a reading list or developing a new hobby, taking into consideration their general interests and their future career goals.
Plan time to spend together: Whether you plan a major vacation or several smaller stay-cations, allocate time to spend together with them during the summer and pick destinations/activities you will both enjoy.
Contact Our Fort Lauderdale Family Lawyer
At the law office of Vanessa L. Prieto, we help parents going through a divorce negotiate child time-sharing arrangements for teens. To discuss your options and any special issues in your case, call or contact our office online and request a consultation with our Fort Lauderdale family lawyer today.
Source:
jud12.flcourts.org/About/Divisions/Family/Pro-Se-Forms-Instructions/Parenting-Plans