The Challenges And Benefits Of Going Through A Divorce In Fort Lauderdale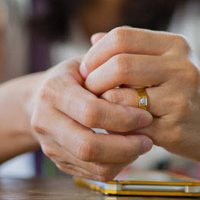 When going through a divorce in Fort Lauderdale, it is common to feel somewhat overwhelmed. You are likely facing some major changes in your life and may have serious concerns about the future. Our Fort Lauderdale divorce lawyer provides the caring support and comprehensive legal representation you need to protect your rights throughout the process. Find out common challenges that are likely to arise, along with some important benefits you can look forward to.
Common Challenges In Fort Lauderdale Divorce Proceedings
Dealing with the breakup of a marriage is never easy. Depending on the circumstances surrounding your relationship and your impending divorce, there are likely some major challenges you may need to face. These include:
Unresolved feelings about your divorce: Know that it is natural to go through a period of mourning or to feel angry and bitter. Do not hesitate to reach out to trusted friends or family members during this time or to get counseling if needed.
Concerns over your rights in Fort Lauderdale divorce proceedings: When going through divorce proceedings in the Broward County Court, it is natural to have concerns about your legal rights. Getting an experienced Fort Lauderdale divorce lawyer on your side can help clarify the situation, dispels fears, and ensures your rights are protected
Protecting your children and your relationship with them: Under the Florida Statutes, child time-sharing arrangements are generally encouraged and protect both your rights and the best interests of your children while ensuring they continue to be provided for properly.
Your ability to move on after divorce and how to maintain your current standard of living: Making sure you get what you are entitled to in property division and spousal support helps protect your standard of living and your ability to move on after a divorce.
Benefits Of Getting A Final Divorce Order
While it is natural to feel sad, angry, and anxious when getting a divorce, keep in mind some of the potential benefits you are likely to receive, both now and once a final divorce order is issued include:
An end to the quarrels and disputes that surrounded your marriage;
A chance to make a fresh start in your life;
The opportunity to get to know yourself better, rather than deferring to someone else;
Independence in creating the type of life you want and being your most authentic self;
The ability to reassess career goals and to chart a new path;
Better, more honest relationships with your children, other family members, and friends;
A more practical and realistic approach to romantic relationships, which can benefit you in the future.
Get The Trusted Guidance You Need From Our Fort Lauderdale Divorce Lawyer
When going through a divorce in Fort Lauderdale, get the trusted legal guidance you need at the law office of Vanessa L. Prieto. We can help you address common challenges in ending a marriage, so you can make a fresh start. To request a consultation, call or contact our Fort Lauderdale divorce lawyer online today.
Sources:
browardclerk.org/Divisions/Family
leg.state.fl.us/statutes/index.cfm?App_mode=Display_Statute&URL=0000-0099/0061/0061.html