When Emotional Abuse Is a Factor in Time-Sharing Proceedings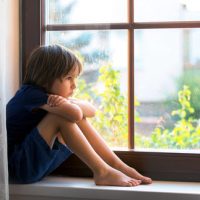 The safety and well-being of your children are primary concerns in cases involving child time sharing and parenting plan arrangements. Whether you are going through a divorce or are otherwise living apart from the other parent, you want to be sure they are willing and able to meet all of your child's needs. Child abuse often involves physical actions that cause harm to the child, but it can involve emotional aspects as well. While cruel or thoughtless words and actions may not leave bruises, they can be just as damaging to your child's well being.
What Is Emotional Abuse? 
Emotional abuse is a form of domestic violence. According to Psychology Today, it involves behaviors that are meant to dominate, control, threaten, or otherwise harm the victim. It can include:
Name calling, teasing, and bullying behaviors;
Making negative comments about the person or their appearance;
Devaluing someone's ability or intelligence;
Inferring they are useless or a failure;
Withholding love and nurturing;
Making veiled or actual threats.
When this type of abuse is targeted towards children, the damage that results can be severe. Victims of emotional abuse in general are not always aware that there is a problem with how the other person is treating them. They may think it is due to their own failures and can result in lifelong issues with low self-esteem.
Emotional abuse can cause young children to be timid or to act out and be bullying towards others. In older children, it can contribute to feelings of hopelessness and isolation, leading to an overall lack of achievement in school and problems with drugs and alcohol. It can also lead to self harming behaviors, such as cutting or suicide attempts.
What to Do if You Suspect Emotional Abuse
Emotionally abusive behavior on the part of the other parent can be aimed at both you and your children. In either case, it can impact child time sharing hearings. Under the Florida Statutes, there are numerous factors the judge will consider in approving a parenting plan. This includes each parent's emotional maturity, their relationship with the child, and any type of abusive behavior that could put the child at risk. While documenting emotional abuse can be challenging, there are some steps you can take:
Encourage your child to talk to you about what goes on at the other parent's, without being too pressuring or asking leading questions;
Enlist the support of your child's teachers and ask them to notify you of changes in behavior;
Consider taking your child to a therapist or counselor, where they may feel more comfortable disclosing emotional abuse;
Keep copies of emails, voicemails, or other evidence that could support your claims.
Contact Us Today for Help
Neither you nor your child should have to put up with emotional abuse. As an experienced Fort Lauderdale child custody and timesharing attorney, Vanessa L. Prieto can guide you in taking the steps needed to ensure your rights and well being are protected. To request a confidential consultation, call or contact our office online today.
Resource:
psychologytoday.com/us/blog/traversing-the-inner-terrain/201609/when-is-it-emotional-abuse
https://www.vanessaprietolaw.com/how-important-is-your-past-in-child-time-sharing-proceedings/