When Your Former Partner Violates A Restraining Order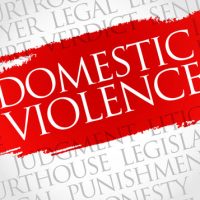 Domestic violence can take many forms. It may involve physical acts, as well as stalking, harassment, and sexual or emotional abuse. Obtaining an Injunction for Protection Against Domestic Violence through the Broward County Court, otherwise known as a restraining order, can help ensure your safety. However, what happens when a former partner violates a Florida restraining order? Our Fort Lauderdale domestic violence lawyer explains how this can happen and the penalties that apply.
Actions That Violate A Fort Lauderdale Order of Protection  
If you are in an abusive situation, help is available. In cases where a spouse, domestic partner, or other family member is physical, emotional, or sexually abusive or engages in other types of harassment, you may be entitled to an Injunction For Protection Against Domestic Violence.
Commonly referred to as a restraining order, it provides important protections. This includes giving you rights to property, such as your home, prohibiting your former partner from having any contact with you, and requiring them to check in with the court regularly or take other actions.
Once a protective order is issued, your spouse can face serious penalties for not following it. Actions that could violate a restraining order include:
Refusing to vacate the property;
Calling, texting, or attempting other contact;
Stalking or following you;
Not paying support;
Attempting unscheduled and unsupervised visits with children;
Harassing friends or family;
Not checking in with the court or attending therapy as required;
Failing to surrender guns or other weapons.
Penalties For Violating A Restraining Order In Fort Lauderdale
Once you obtain an order of protection, the Broward County Sheriff's Office can help in serving it on them and making sure it is enforced. You are encouraged to notify law enforcement immediately of any violations. There are serious penalties the abuser could face as a result. These include:
Immediate arrest and incarceration: Offenders can be sentenced to up to one year in jail for a first violation, and up to five years for any subsequent offenses.
Fines and court costs: In addition to paying additional court costs per violation, the abuser could be subject to fines ranging between $1,500 and $5,000.
Additional criminal charges: Their actions in violating the restraining order could result in criminal domestic abuse charges, resulting in additional penalties.
Payment of damages to victims: They could be required to pay you additional amounts for any economic damages or pain and suffering they cause.
Impacts on other rights: Violating a restraining order could further impact marital property division proceedings in divorce, payment of spousal support, and their rights in child time-sharing arrangements.
Contact Our Fort Lauderdale Domestic Violence Lawyer Right Away
If you are dealing with an abusive partner or other family member, reach out to Fort Lauderdale domestic violence lawyer Vanessa L. Prieto right away. We can help you in obtaining a restraining order and make sure it is enforced. Call or contact our office online to request a confidential consultation today.
Sources:
flcourts.org/content/download/403225/file/980a.pdf
sheriff.org/LE/Pages/CivilDivision/Restrainingorders.aspx