10 Important Tasks Before Getting A Divorce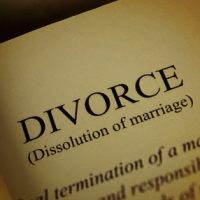 While the events leading to the breakup of a marriage can be emotionally devastating, it can be financially draining as well. Whether you are in the early stages of a separation or you are ready to begin the process of filing for divorce, there are practical matters you can take care of now that will help protect you during these proceedings.
Tasks To Complete During Your Separation or Prior to Filing For Divorce 
A Huffington Post report on preparing for divorce advises that with various issues vying for your attention, the best way to ensure important tasks are completed is by having a divorce checklist to refer to as a guide. The following are 10 important tasks to put on your list, all of which have the potential to significantly impact your divorce or your life after.
Protect your privacy. Information that is meant to be private or for a limited audience could be used against you in divorce proceedings. Change passwords to your email and social media accounts, and have 'snail mail' delivered to a P.O. Box

Open your own financial accounts. Establish a credit card in your name only, and open a separate, individual bank account where you can begin to deposit your money and paychecks.

Secure personal items and mementos. Collect any items in your home that are personally meaningful, like pictures, jewelry, and family heirlooms, and store them safely, preferably away from home.

Take advantage of any employer-sponsored health benefits. If you receive dental, vision, and health care benefits through your spouse's employer, schedule a checkup and take care of any needs now, while you are still covered.

Gather any documents, receipts, or statements you may need during your divorce. Make note of your spouse's Social Security number, secure your children's birth certificates, and make copies of all financial documents.

Update your estate planning documents, changing beneficiaries. Amend your will, powers of attorney, and any life insurance policies to reflect the changes in your situation.

Keep a journal of all communications with your spouse. Begin jotting down all interactions with your spouse, including what was said and the date the conversation occurred.

Make a thorough list of all marital assets and property. Go through your home and make an inventory of all property acquired during your marriage, regardless of how small or insignificant it may appear.

Consider housing and childcare arrangement. Devise plans on where you will live once you get a divorce, and check out local child care providers in your area.

Familiarize yourself with your rights under Florida law. The Florida State Statutes have clear guidelines for how judges decide issues such as marital property division and alimony. Make an appointment to discuss how these laws apply to your case with an experienced divorce attorney.

To get professional legal guidance to help address your concerns, call or contact the Vanessa L. Prieto Law Offices, LLC online today. We will be happy to schedule a free consultation in our Ft. Lauderdale office to discuss the specific details of your case, and how the law applies to your situation.
Resource:
huffingtonpost.com/karen-covy/how-a-simple-divorce-checklist-can-keep-you-from-making-these-10-common-mistakes_b_8271322.html