Maintaining A Long Distance Relationship With Your Child After Relocation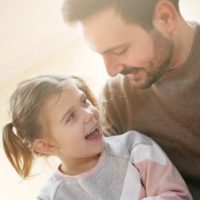 Being apart from your child for even a little while is painful and can make forming a close bond challenging. In parenting plans and timesharing arrangements, the court generally aims to give both parents plenty of access and opportunity to support the parent-child relationship, but situations may arise where work requires you to be out of town for lengthy periods or the parent the child resides with for the majority of time wishes to relocate.
Ways To Foster A Strong Parent-Child Relationship, Despite Distance 
If you are a divorced or unmarried parent and your former partner ends up relocating with your child, it can feel like an insurmountable hurdle in developing the close bond you desire. While distance does create challenges, it is important to remember that there are plenty of married parents whose work requires them to be away from home for extended periods of time.
Company executives, sales reps, truckers, airline pilots, flight attendants, and professional athletes are among the different occupations that require workers to travel extensively as part of their jobs. To help bridge the distance gap and to foster a close relationship with your child, Empowering Parents recommends the following:
Maintain regular communication, using a variety of different methods. You can call, send texts, exchange snail mail or emails, and use programs like Skype or your phone's Facetime functions. Whether you choose a set time to call or if you and your child's schedule requires more flexibility, the important thing is to keep communications frequent.
Send care packages. Children love getting things in the mail, and little packages containing trinkets, art supplies, souvenirs, or treats will be appreciated. If they are interested, you could start them on a collection and add to it regularly. If you bake, cookies and homemade snacks travel well in tins. Remember, it is not the size or the dollar amount of the items you send, but the love and thought that goes into it that will make a lasting impression.
Make the most of the time you do have together. Whether it is visits over school breaks and summer vacations or weekends when you are off work and in town, make the most of the time. Plan fun activities as well as time to just hang out at home and talk or watch movies. Take plenty of pictures to preserve memories.
When You Are Concerned for Your Child's Safety
In situations where parents are unmarried or have gone through a divorce, there may be situations where plans for relocation are presented which you are strongly against. Under the Florida Statutes, you may be able to go to court in an attempt to block a relocation, presenting reasons why moving your child would not be in their best interests.
A judge will generally consider an argument where you can point to specific ways moving could have a negative impact on your child's emotional, physical, or educational development, or where the parent proposing the move has a plan that is ill-conceived. Call or contact the Vanessa L. Prieto Law Offices, LLC to request a free consultation with our parenting and timesharing attorney in our Fort Lauderdale office to discuss the legal options which may be available in your case.
Resources:
empoweringparents.com/blog/long-distance-parenting-how-to-stay-connected-when-your-child-lives-far-away/
leg.state.fl.us/Statutes/index.cfm?App_mode=Display_Statute&URL=0000-0099/0061/Sections/0061.13001.html