Back To School Tips For Child Time Sharing In Fort Lauderdale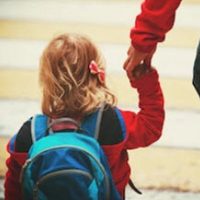 The late summer months are a busy time for parents, as they get their children ready to go back to school. There is shopping to do, forms that need to be signed, and other arrangements to make, in addition to helping children adjust to new schedules. This can create challenges for anyone, but particularly parents who have a child time-sharing order in place. Our Fort Lauderdale child time attorney offers some tips to help you through the process.
Putting A Child Time Sharing Order In Place 
For parents who are divorced or single and not living together, child time-sharing arrangements are a top priority. Even if you have reached a mutual agreement regarding the amount of time each party has to spend with your child, having a formal order protects your rights, addresses important issues, and helps prevent future problems and disputes.
Under the Florida Statutes, child time-sharing arrangements encourage both parents to maintain an active role in the child's life. One of the first steps in getting a child support order in Fort Lauderdale is to create a parenting plan. This will address the following important issues:
The amount of time the child spends in each parent's home during the week;
Rights regarding visits on weekends, holidays, and school breaks;
Pick-up and drop-off arrangements for your child;
Legal custody determinations, dictating each party's rights in making important decisions that impact the child.
Tips For When Children Go Back To School
The first day of classes in the Broward County School District is August 14, 2022. Once school begins, the pressure on parents typically increases. Having a parenting plan in place can help minimize stress, both for you and your child. The following tips help in creating these plans and in making life easier once they are in place:
Be clear about legal custody: Your parenting plan should address who is entitled to make decisions about the type of education the child receives and extracurricular activities they engage in. This is important when it comes to scheduling and completing parental permission slips.
Be specific regarding pick-up/drop-off arrangements and attendance at school events: Make sure you directly address how your child will get to and from school, plans regarding after-school activities, and whether both parents are able to attend teacher conferences and other school-related events.
Make emergency provisions: Have a backup plan in place in case one of the parents is unable to fulfill their duties or other unexpected issues arise.
Communications between the parents: Homework schedules, curfews on school nights, and expectations regarding activity and grades are topics parents frequently fight about. Detail how each party will communicate with the other and how to resolve these disputes without having to go back to court.
Contact Our Fort Lauderdale Child Time-Sharing Lawyer Today
Fort Lauderdale divorce lawyer Vanessa L. Prieto can help you in creating a parenting plan that protects both you and your child. To request a consultation, call or contact us online today.
Sources:
leg.state.fl.us/statutes/index.cfm?App_mode=Display_Statute&URL=0000-0099/0061/Sections/0061.13.html#:~:text=change%20of%20circumstances.-,1.,%2C%20and%20joys%2C%20of%20childrearing.
browardschools.com/