Ex Refusing To Pay After A Divorce? How To Enforce A Final Court Order In Fort Lauderdale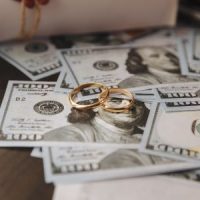 There are important issues pertaining to money and property that must be addressed when getting a divorce in Fort Lauderdale. Particularly among couples who have significant assets or in high conflict cases, resolving disputes and obtaining a final divorce order can take time. Unfortunately, once legal proceedings are over and a final order is put in place, some spouses still refuse to comply. Our Fort Lauderdale divorce attorney explains what you need to know in this situation.
Former Spouse Refusing To Comply With The Terms of A Divorce Order?
The Florida Statutes dictate the procedures for getting a divorce in Fort Lauderdale, which include equitable division of marital property and assets. You are entitled to your fair share of these items in a divorce as well as potential spousal support payments, depending on the circumstances surrounding your case.
With the help of your divorce attorney, you may be able to negotiate a settlement or you may have to take the case to court and have a judge decide. In either case, a final order will eventually be issued and both parties are required to comply with the terms. Unfortunately, your spouse may refuse to do so, which could prompt additional legal proceedings. Common scenarios in which you may need to enforce a final divorce order include:
You uncover hidden assets;
Your spouse fails to surrender property;
They fail to make required spousal support or other payments;
They otherwise refuse to comply with the terms included in your final order.
Your Options In Enforcing A Divorce Order in Fort Lauderdale
An August 2022 Newsweek report highlighted serious problems in the high-profile divorce case of former New York City Mayor and Trump advisor Rudy Guiliani. His wife has filed a lawsuit against him, claiming he has refused to comply with their final divorce order.
Specifically, she claims support checks he wrote to her bounced and that he owes nearly $200,000 in expenses for a condo the couple owns in Florida. Unfortunately, this is a common scenario. If you have a spouse who refuses to pay or otherwise comply with a final order, there are several options available:
Try to reason with them on your own. This is generally the least successful option.
Have your attorney contact them. We can send a warning letter to them and their legal counsel, advising them to comply with the order or face legal action.
File a motion for contempt of court: Failing to comply with the terms of a court order is a serious matter. In the Guiliani case, the wife's attorney filed a contempt of court motion. If Guiliani fails to settle the debt, he could face penalties that include asset seizure and a potential jail sentence.
Get Trusted Legal Guidance From Our Fort Lauderdale Divorce Lawyer
When problems arise in your divorce case, get the trusted legal guidance you need from Fort Lauderdale divorce lawyer Vanessa L. Prieto. To request a confidential consultation, call or contact our office online today.
Sources:
leg.state.fl.us/statutes/index.cfm?App_mode=Display_Statute&URL=0000-0099/0061/0061.html
newsweek.com/rudy-giuliani-sued-262k-ex-wife-divorce-settlement-1730472