Common Issues In Same Sex Divorce Cases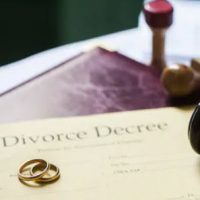 Every couple is different. While each divorce case is as unique as the individual parties involved, many share similar types of problems and disputes during divorce-related proceedings and negotiations. Due to the changing laws and attitudes towards LGBTQ couples, resolving matters in your case may be more complex. As an experienced Fort Lauderdale divorce attorney, Vanessa L. Prieto can guide you through the process, helping to ensure your rights are protected. The following are among the most common issues LGBTQ couples are likely to face.
Practical Issues In LGBTQ Divorce Proceedings  
When same-sex marriage became legal under federal law in 2015, couples who had been together for decades prior were finally able to legally wed. They are now subject to the same rules as other couples under individual state divorce laws but their changing legal status can make the situation more complex.
Under the Florida Statutes, there are certain issues that must be resolved in any divorce case.  Those most likely to create problems for same-sex couples include:
Division of marital property and asset: By law, all property earned, acquired, or accumulated since the date of the marriage must be divided on an equitable, though not necessarily even basis. For same-sex couples, this potentially limits your rights to homes, cars, personal property, retirement accounts, and other funds that may have been built up during your time together prior to when same-sex marriage laws were passed.
Spousal support and maintenance: In divorce cases where one spouse makes significantly less than the other or sacrificed their own career for the sake of their partner's, alimony or spousal support may be awarded. The length of the marriage is typically a factor, which could work against those in same-sex divorce cases.
Child time-sharing: This is one of the most potentially contentious and heartbreaking issues for same-sex couples, who may have used a surrogate or other means to conceive. Protecting the best interests of the child and the rights of both parents involved is a primary concern.

These are all matters which could impact your financial security and your relationships with others for years into the future. To ensure your rights are protected, get an experienced Fort Lauderdale same-sex divorce attorney on your side.
Other Challenges You May Face
While same-sex marriage is legal across the U.S., there are still plenty who hold prejudices against LGBTQ couples. According to the American Psychological Association (APA), this can have major impacts on both your divorce and your recovery after. Additional challenges you may face include:
Attitudes among family members, who may downplay the emotional impact of your divorce;
A general lack of support from the mental health community in terms of divorce recovery services;
Prejudice on the part of judges and other court personnel, which could influence decisions made in your case.
Let Us Help You Today
Attorney Vanessa L. Prieto has spent decades advocating for the rights of those in the LGBTQ community. To discuss how she can help in your divorce case, call or contact our Fort Lauderdale office today to request a consultation.
https://www.vanessaprietolaw.com/five-mistakes-to-avoid-when-getting-a-divorce/