Dealing With Threats, Intimidation, and Other Bullying Behaviors in Divorce Proceedings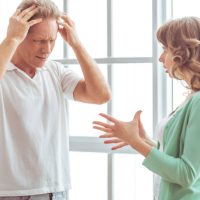 Divorce is never pleasant to deal with and issues concerning money, property, and children can become contentious. While it is not uncommon for the parties to be somewhat hostile towards each other and concerned with getting their fair share, their actions can easily cross the line. Threats, intimidation, and other bullying behaviors are unfortunately common in divorce.  If your spouse resorts to these types of tactics, our Fort Lauderdale divorce attorney provides the legal protection you need.
Is Your Former Partner Behaving Like a Bully?  
Bullies often act the way they do out of feelings of inferiority and a strong desire for control. If your spouse has issues with their ego or fears about their financial security in the aftermath of your divorce, they may act out against you. Bullying may come up in response to filing for divorce or it may be a tactic employed during divorce related negotiations.
Under the Florida Statutes, there are important issues that must be resolved in divorce proceedings, which could impact both of you for years into the future. If your spouse is bitter about the situation or unreasonable regarding settlements, actions they may take include:
Making up stories about you that cast you in a negative light;
Vowing to destroy money or property, rather than seeing you get it;
Threatening to take your children;
Threatening to otherwise disrupt or delay your divorce proceedings.
Having an experienced divorce attorney on your side is important in these types of situations. In addition to handling negotiations on your behalf, we can intervene and request the court take action to put a stop to your spouse's behavior.
When Your Spouse Crosses the Line
Behaving badly in divorce negotiations and in the courtroom will only reflect poorly on your spouse. Disrupting proceedings, making outrageous claims, and being unwilling to compromise could also end up hurting them in the long run. In addition to casting doubt on their parenting skills and the role they may have played in the breakup of your marriage, their actions could entitle you to a great amount in any resulting settlement or divorce order.
In cases where your former spouse's behavior crosses the line, such as if they begin following you, doing property damage, or threatening your safety, there are legal actions we can take to protect you. We can assist you in obtaining a restraining order through the court, which can be enforced through the Broward County Sheriff's office. This type of order will generally prevent your spouse from appearing at your home or communicating with you by phone, mail, or other means. If they fail to stop the bullying behavior or violate the order in any way, they could be subject to additional legal actions, including immediate arrest.
Contact Us Today for Help
When dealing with a threatening or bullying spouse, Fort Lauderdale divorce attorney Vanessa L. Prieto acts as a strong ally on your side. To discuss your case and how we can help, call or contact our office online and request a consultation today.
https://www.vanessaprietolaw.com/what-to-expect-when-getting-a-divorce-in-florida/