Domestic Violence In Fort Lauderdale: High-Profile Abusers More Likely Now To Face Career Impacts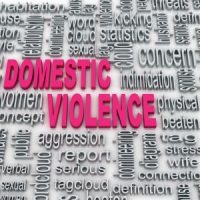 Domestic violence victims are often reluctant to come forward due to threats their abusers have made, but once they do they may be surprised to discover the level of support they receive. In addition to doing more to help people facing this difficult and dangerous situation, our society is now more likely to condemn the actions of the accused. Our Fort Lauderdale domestic violence lawyer shares several recent examples, in which high-profile alleged abusers are suffering serious career impacts due to their actions.
Domestic Violence Charges Damage Alleged Abusers Career Prospects
Victims of domestic violence in Fort Lauderdale often fear coming forward not only due to threats made by their abuser but also concerns over not being believed. This is particularly true in high-profile situations, in which the abuser is well-known nationally or in the local community. However, several recent cases seem to indicate a change.
On April 13, 2023, CBS News announced that the Pittsburgh Steelers football team released a player that they had just recently signed to a one-year, nearly $1 million contract. Jamir Jones, a linebacker for the team, was unceremoniously dropped with no explanation. However, most analysts suspect it was due to recent domestic violence charges in Fort Lauderdale.
Jones was arrested just several days prior, on April 11, and charged with domestic violence in Broward County shows. Court records protect the privacy of the victim and provide little information about the incident, but Jones is accused of abusing a woman he was in a relationship with and has pleaded not guilty, demanding a jury trial.
While anyone accused of a crime is presumed innocent, the case reflects a new 'zero-tolerance' attitude when it comes to domestic violence charges. Other recent high-profile, local cases in which alleged abusers suffered serious career impacts include:
An Opa-locka Police Sergeant was immediately suspended from duty without pay In March 2023, due to recent domestic violence charges. The suspension comes despite being the brother of current Opa-locka Mayor John Taylor and the son of former Mayor Myra Taylor.
Undefeated boxer Gervonta Davis faced a public outcry, canceled sponsorships, and the potential cancellation of a major match after he was charged with domestic violence in Fort Lauderdale in December 2022. While the controversial fight still went on, Davis was arrested after, forced to spend time in jail, and suffered major damage not only to his reputation but to his finances as well.
Request A Confidential Consultation With Fort Lauderdale Domestic Violence Lawyer 
There is still much that needs to be done to protect the safety, mental health, and financial security of domestic violence victims. However, knowing that their stories will be believed if they come forward and that their abusers will be held accountable may give them the courage they need to get help.
As an experienced Fort Lauderdale domestic violence lawyer, Vanessa L. Prieto acts as a strong legal advocate on your side. To discuss your options, call or contact our office online and request a confidential consultation today.
Sources:
cbssports.com/fantasy/football/news/jamir-jones-cut-by-pittsburgh/
cbsnews.com/miami/news/opa-locka-police-officer-arrested-on-aggravaged-assault-battery-charges/
upi.com/Sports_News/2022/12/28/boxer-Gervonta-Davis-arrested-domestic-violence/5661672238518/