Keeping Sensitive Details Private In Your Divorce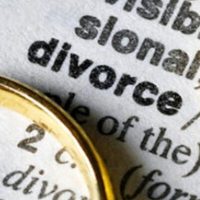 The circumstances surrounding a breakup are pertinent in divorce, but there are some details you might prefer to keep private. Our Fort Lauderdale divorce lawyer explains that while it is important to be aware of how these issues can impact your rights, there are ways to avoid disclosing them in public.
Sensitive Issues That Could Impact Your Rights In A Divorce
Your first step in seeking a divorce through the Broward County Family Court should be to discuss all of the circumstances surrounding your situation with an experienced Fort Lauderdale divorce lawyer. Keep in mind that anything you disclose is kept confidential and considered privileged information. This means your lawyer will not discuss it with others without your permission and cannot be forced to disclose the details in court without your consent.
This should give you a greater sense of ease and more confidence in opening up about what has happened during your marriage and any ongoing issues you may be facing. Examples of common but highly-sensitive situations that are important to discuss with your divorce lawyer as soon as possible include:
Adultery, either on the part of you or your spouse;
Children born out of wedlock or to others during your relationship;
Alternative lifestyles, such as role-playing, bondage, and open marriages;
Drinking and drug problems or other types of addictions;
A history of mental illness;
Allegations of domestic violence and child abuse or neglect;
Any type of criminal behavior.
Discussing these matters privately with your divorce lawyer is vitally important as they could impact your rights in a settlement and in any final divorce orders issued by the court.
Keeping Divorce-Related Details Private
All of the above are issues that could potentially impact your rights regarding property division, alimony payments, and child time-sharing under the Florida Statutes. However, it is also important to be aware that a divorce is considered a public hearing, meaning any information disclosed during proceedings can be easily accessed by others.
In an effort to protect the privacy of your family, you may be tempted not to disclose certain facts. This will almost certainly work against you. The better course of action is to work towards a marital settlement agreement. This allows you and your spouse, with the help of your legal representatives, to reach mutual agreements regarding money, property, and children on your own, without having to go to court.
Once you reach a marital settlement agreement in Fort Lauderdale, it does need to be presented to the judge for signing. However, it leaves out most of your personal information and all of the sensitive details surrounding your situation.
Discuss Your Options With Our Fort Lauderdale Divorce Lawyer
Sensitive issues often arise in a divorce. To protect yourself and your rights, it is important to disclose these to our Fort Lauderdale divorce lawyer prior to filing any legal documents in court. Vanessa L. Prieto provides the trusted legal guidance you need and can help you keep personal details private. To discuss your options, contact our office and request a consultation today.
Sources:
https://www.browardclerk.org/Divisions/Family
http://www.leg.state.fl.us/Statutes/index.cfm?App_mode=Display_Statute&URL=0000-0099/0061/Sections/0061.052.html