Domestic Violence In Fort Lauderdale: When An Abuser Is Well-Known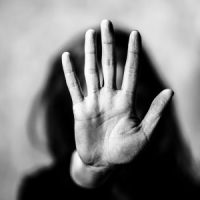 Holding abusers accountable for domestic violence can prove challenging. This is particularly true if they are well-known and hold a respected position within the community. Our Fort Lauderdale domestic violence lawyer explains how a recent incident highlights common problems in these situations.
Respected Boxer Charged With Domestic Violence In Broward County
Gervonta Davis is a successful and respected boxer, widely admired by fans and others in the sports community. He recently headlined a much-anticipated PBC on Showtime pay-per-view event against Hector Luis Garcia on January 7, 2023 in Washington, D.C. Davis won the fight, was hailed by sportscasters and fans, and took home earnings totaling millions of dollars. All of this happened despite the fact that he was arrested on charges of domestic violence in Broward County just days before.
According to a December 28, 2022 ESPN News report, Davis was arrested for domestic violence and charged with battery causing bodily harm. This is not his only brush with the law. He had previously faced charges related to battering a former girlfriend in 2020, and is set to appear in a Baltimore Court for unrelated hit-and-run charges that happened later that year. The incident left several people injured, including a pregnant woman.
Sadly, this type of behavior is nothing new in professional sports. Domestic violence charges are routinely filed against football, basketball, and other players. They rarely face consequences for their actions, which makes it harder for victims to recover and discourages others from coming forward.
Reporting Domestic Violence When An Abuser Is Well-Known
Domestic violence is a serious crime in Florida. However, getting victims to come forward often proves challenging. Particularly if their abuser is well-known or holds a respected position in the community, they may feel intimidated and wonder if they will be believed. They may also be concerned that their abuser will use their power and authority against them if they do speak out.
It is important in this situation to know that help is available. Regardless of who the abuser is, they are still subject to state laws. Getting a restraining order, otherwise known as an Injunction for Protection Against Domestic Violence in Florida, is one of the most effective steps you can take and can provide the following:
Grants you possession of the family home and other property, such as vehicles;
Prohibits the abuser from appearing on the property, at your job, or otherwise attempting to contact you in any way;
Awards you full custody of children;
Requires the abuser to attend anger management classes and appear in court regularly;
Prohibits them from owning or purchasing weapons;
Provides spousal and child support.
Contact Our Fort Lauderdale Domestic Violence Lawyer Today
Domestic violence cases in which the abuser is well-known can pose special challenges. At the Law Offices of Vanessa L. Prieto, we provide caring support and take the legal actions needed to ensure you are protected. To request a confidential consultation, call or contact our Fort Lauderdale domestic violence lawyer online today.
Sources:
espn.com/boxing/story/_/id/35333075/gervonta-davis-arrested-jailed-domestic-violence-charge
flcourts.gov/core/fileparse.php/293/urlt/980a.pdf