Ways Your Former Spouse May Be Undermining Your Parental Authority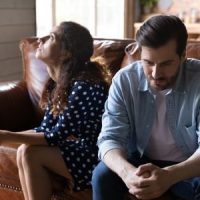 For parents, child-time sharing is typically one of the most contentious issues in divorce. Even once a parenting plan is in place, disagreements can arise that put your rights and your child's well-being in jeopardy. One of the most common problems is when the other parent attempts to undermine your authority. Referred to as parental alienation, our Fort Lauderdale child time-sharing lawyer explains how it frequently happens and how to address it.
How The Other Parent May Undermine Your Authority
When a couple who has children end up getting a divorce, and in cases involving unmarried parents, a Florida parenting plan dictates each party's rights and responsibilities. It details arrangements regarding the child's primary residence, plans for overnight visits and holidays, transportation, and other important issues.
Parenting plans in Fort Lauderdale also determine who has legal authority in making decisions that impact the child, such as in regard to their education, medical care, and religious upbringing. However, despite these provisions, power struggles can arise. In order to 'get back' at their former partner or to exert control over the situation, one parent may attempt to undermine the other's authority. Common ways this happens include:
Making disparaging comments about you to your child;
Blaming you for the divorce;
Disregarding schedules and common sense rules;
Overindulging the child in terms of money, gifts, or privileges;
Picking up or returning them late, suddenly changing plans, or otherwise creating instability and casting you in a negative light.
Addressing Parental Alienation
Under the Florida Statutes, child time-sharing arrangements are generally encouraged in cases of divorced or unmarried parents. These are generally thought to be in the child's best interests, allowing them to have ongoing relationships and frequent contact with both parties involved.
However, there are numerous factors a judge will consider before approving a parenting plan. One of these is each parent's ability to put the child's needs first and cooperate with the other party in implementing the plan. When one of the parents acts in ways that serve or intend to alienate the other parent, they could face legal ramifications. If you find yourself in this situation, take the following steps:
Review the terms of your parenting plan;
Continue to adhere closely to it and refuse to sink to the other parent's level;
Keep detailed notes regarding what is happening;
Speak to our Fort Lauderdale parenting plan lawyer about your rights in seeking modifications.
When parental alienation happens, it can prompt child time-sharing modifications. It reflects poorly on the other party and could result in the loss of parenting rights and privileges.
Contact Our Fort Lauderdale Child Time-Sharing Lawyer
If you are having problems implementing child time-sharing arrangements, such as in cases involving parental alienation. Reach out to the Law Offices of Vanessa L. Prieto. Our Fort Lauderdale divorce lawyer takes action to protect your rights and your child's best interests. Call or contact us online to request a consultation today.
Sources:
flcourts.gov/content/download/403367/file/995a.pdf
leg.state.fl.us/statuTes/index.cfm?App_mode=Display_Statute&Search_String=&URL=0000-0099/0061/Sections/0061.13.html