Eight Issues That Can Impact Your Parenting Plans and Timesharing Arrangements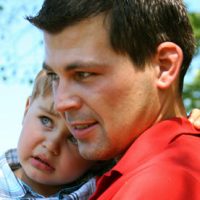 Children generally benefit by having both parents actively involved in their day to day lives, but working out these arrangements can be difficult for parents who are separated or divorced. When it comes to implementing parenting plans and timesharing arrangements, issues can arise that require legal intervention. Parenting plan modifications often require a return trip to court, but it may be worth it, particularly if the situation puts your child's health or emotional well-being in jeopardy.
About Parenting and Timesharing Plans

Under Section 61.13 of the Florida State Statutes, the court is in favor of having parents work out time sharing plans that allow them to share in the responsibilities of child raising. These plans often involve dividing time between both parents' homes, while encouraging each to be actively involved in school, recreational, and social activities and in decisions affecting the child. In making these plans, there are numerous factors the court considers, including:
The health and moral fitness of each parent;
The demonstrated ability of each parent to care for the child;
Their willingness to work within the child's schedule and established routines;
The amount of involvement they previously had in the child's life;
The reasonable preference of the child involved.
Once a timesharing is in place it may be modified at any time if one of the parent's refuses to honor it or is shown not to be acting in the child's best interests.

Eight Parenting Plan Issues That Could Negatively Impact Your Child
Psychology Today advises that a separation or divorce can spare children the anxiety that comes from living with discord within the family home, and children often do better when they can relate individually to each parent in a healthier environment. At the same time, there are parenting behaviors and issues that can arise in timesharing arrangements which could end up having a negative impact on your child. These include the following:
Making disparaging or otherwise inappropriate comments about the other parent in front of the child.
Making an excessive amount of calls and texts or contacting the child online while the child is with the other parent.
Being chronically late for pick-ups and drop offs, or cancelling without giving notice.
Failing to adhere to the child's sports, recreational, or studying and homework schedule.
Leaving the child in the care of others who are not authorized through the parenting plan.
Introducing children or spending time with them around a new romantic partner when it is specifically prohibited in the timesharing arrangements;
Exposing them to undesirable influences or environments.
Engaging in potentially dangerous activities while the child is in the parent's care.
Contact Us Today for Help
If you have concerns about your child's well-being when they are with their other parent or have timesharing arrangements which are not being adhered to, contact the Vanessa L. Prieto Law Offices, LLC  today. As experienced Florida family law attorneys, we can advise you on the best course of action to ensure that both you and your child's best interests are protected.
Resource:
psychologytoday.com/blog/how-raise-happy-cooperative-child/201302/8-strategies-helping-kids-adjust-divorce