Finding Common Ground When Creating Child Time-Sharing Plans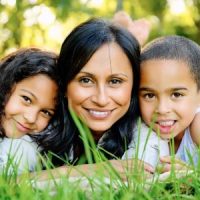 People tend to have strong opinions when it comes to raising children. Different parenting styles can create problems in a relationship and may have played a major role in your breakup. However, once you are living apart from the other parent, you will still need to work with them in regard to raising your child. Our Fort Lauderdale divorce attorney offers some tips on how to find common ground and how to deal with different parenting styles.
Finding Common Ground Helps In Creating Parenting Plans
Under the Florida Statutes, courts generally encourage child time-sharing arrangements that allow both parties to continue playing an active and engaged role in their child's life. Creating these arrangements can prove challenging, particularly if there is any animosity between you and the other parent.
While this is common, it is important to put your personal feelings aside when it comes to making plans for your children. Ways to find common ground in this situation include:
Recognize the role each of you plays in the child's life.
Acknowledge that while your relationship is over, ongoing contact is in your child's best interests.
Be respectful of the fact you and the other parent both have busy schedules.
Assert your primary goals as parents in making sure your children are loved, nurtured, and provided for.
Acknowledge Different Parenting Styles
Finding common ground can help when negotiating a parenting plan in Florida. However, in carrying out your arrangements, you may still need to deal with vastly different approaches in regard to parenting style.
The National Institutes Of Health (NIH) identifies four different and distinct parenting styles, which can create conflict with couples. The following provides a general description of each one and the impact they can have when making child time-sharing arrangements:
Authoritative: This is generally considered the most healthy parenting style. It makes open communication between the parents and children a priority while clearly establishing expectations. Mutual respect is emphasized in implementing parenting plans.
Authoritarian: This is a more one-sided arrangement, in which one of the parties is likely to assert that their feelings and opinions are the only ones that matter. In this situation, it is important to have a parenting plan that clearly addresses how any disputes are resolved.
Permissive: As the name implies, this parenting style often lets the child call the shots. Again, a more structured parenting plan can help prevent disputes.
Uninvolved: An disinterested, neglectful, and uninvolved parent can wreak havoc with your life and your child's emotional development. This type of situation needs to be discussed with an attorney right away.
Contact Our Fort Lauderdale Child Time Sharing Attorney Today
As an experienced Fort Lauderdale child time-sharing attorney, Vanessa L. Prieto can guide you in creating a parenting plan that works for both you and your child. To discuss your options and how to address any disputes that arise, call or contact us online and request a consultation today.
Sources:
leg.state.fl.us/statutes/index.cfm?App_mode=Display_Statute&URL=0000-0099/0061/Sections/0061.13.html
ncbi.nlm.nih.gov/books/NBK568743/