Dividing Online Assets In Your Fort Lauderdale Divorce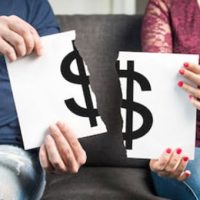 Over the course of your marriage, you and your spouse likely accumulated different types of property and assets. These will need to be split between the two of you when getting a divorce in Fort Lauderdale.
Division of marital assets is one of the most important parts of your divorce proceedings and can impact your lifestyle and overall financial security for years into the future. Find out how to make sure online assets are included and how they can be divided between you and your spouse.
Determining Online Assets In Divorce
Marital property and assets include items such as homes, cars, household furnishings, and personal belongings, as well as money in bank accounts, investments, and retirement funds. All of these need to be disclosed when filing for a divorce in Fort Lauderdale so that they can be divided fairly between you and your spouse.
One area often overlooked is online assets. Among modern divorcing couples, these can represent significant amounts of money. According to Business Wire, the average amount of online assets totals over $30,000. With some couples, the value is likely to be significantly more. To ensure you get what you are entitled to in a divorce settlement or final order, be sure to carefully document any online assets you or your spouse owns. This includes:
Digital currency, such as Bitcoin;
Online storefronts, such as eBay and Etsy;
Websites and internet domain registries;
Revenue from sources such as YouTube;
Digital purchases, such as books and movies;
Streaming subscriptions, such as Netflix;
Social media accounts;
Digital photos, videos, or other personal items.
Division Of Online Marital Assets
The Florida Statutes dictate how marital property is to be divided in a divorce. Rather than splitting everything evenly between you and your spouse, the court aims at a more equitable or fair arrangement. This means considering:
Each person's individual income;
Any premarital property and assets they own;
The length of their marriage;
Their overall contributions to accumulating or increasing the value of marital property and assets.
When dividing any online assets, you want to make sure they are properly valued. For items such as websites and online businesses, factor in not only what it is currently worth, but what it may be worth in years to come. The goal is to ensure you get a reasonable financial share. This includes dividing rights to streaming subscriptions and online purchases. Personal items, such as family photos that have sentimental value, should be divided in the same way.
Request A Consultation With Our Fort Lauderdale Marital Asset Division Attorney
As an experienced Fort Lauderdale divorce attorney, Vanessa L. Prieto provides the trusted legal representation you need to get your fair share of marital property.  This includes the rights to online assets. While easy to overlook, these can have significant personal value and may represent tens of thousands of dollars or more. Before signing any documents or agreeing to any settlements, request a consultation first. Give us a call or contact our office online today.
Sources:
businesswire.com/news/home/20110927005661/en/McAfee-Reveals-Average-Internet-User-Has-More-Than-37000-in-Underprotected-%E2%80%98Digital-Assets%E2%80%99
leg.state.fl.us/statutes/index.cfm?App_mode=Display_Statute&URL=0000-0099/0061/Sections/0061.075.html