Domestic Violence In Fort Lauderdale: Important Protections Provided Through The Violence Against Women Act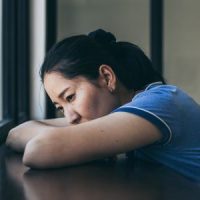 Domestic violence in Fort Lauderdale can impact people of all genders. However, statistically, women are most likely to be affected. After some stalling, a federal law was recently renewed that addresses the issue. Find out more about some of the protections provided through the Violence Against Women Act.
After Lengthy Delays, Violence Against Women Act Renewed By Congress
The Violence Against Women Act (VAWA) is a federal law that was first introduced in 1990 and passed into law in 1994. At the time, Senate Majority Leader Chuck Schumer, D-N.Y., who helped write the bill, called it one of the most important pieces of legislation approved by Congress in over 30 years. It provided federal funding to local and state programs that helped and supported domestic violence victims and included key provisions designed to protect them.
Since then, it has been reauthorized and included in federal budget plans three different times but partisan disagreements in 2019 caused it to lapse. Domestic violence prevention advocates have been pushing to have it reinstated. It finally was shortly after the beginning of the year and included as part of a $1.5 trillion government funding package. It still awaits President Joe Biden's signature, but this will likely not be a problem as he was one of the people instrumental in pushing for the VAWA nearly thirty years ago.
Protections Provided Through The Violence Against Women Act (VAWA)
A March 2022 NBC South Florida News 6 report states that since its inception, the VAWA has awarded more than $9 billion in grants to state and local governments, nonprofit organizations, and academic institutions. It helps provide protection for domestic violence victims by funding the following:
Crisis intervention hotlines and shelters;
Short and long-term counseling services
Housing assistance programs;
Legal assistance, which can help in obtaining restraining orders and protecting children.
The current reauthorization of the Act also includes funding for training police and court personnel who handle domestic violence cases and regularly deal with both perpetrators and victims. It also prohibits convicted abusers from owning guns if they were married to or living with their victim or have a child together. The sticking point that caused the impasse in getting the bill reauthorized was what is referred to as the 'boyfriend clause', extending protections to victims of stalking and abuse in dating relationships. This provision was dropped in order to get the VAWA approved, but will likely be revisited in the future. 
Reach Out To Our Fort Lauderdale Domestic Violence Attorney
If you are in an abusive situation, it is important to know that help is available. At the law office of Vanessa L. Prieto, we provide the caring support you need and can take legal action to ensure you are protected. Reach out and call or contact our Fort Lauderdale domestic violence attorney online to request a confidential consultation today.
Source:
nbcmiami.com/news/politics/congress-votes-to-renew-violence-against-women-act/2711614/