Does Your Teen Want To Be Treated As An Adult? Emancipation Laws In Fort Lauderdale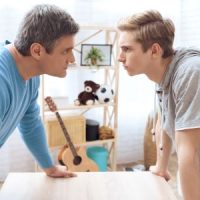 Problems frequently arise when parenting teens. They may constantly assert their independence and there may be frequent bickering over how they are treated. Is your teen insistent on being treated as an adult? Our Fort Lauderdale family law attorney explains what you need to know about emancipation in Florida.
When Can Children Be Emancipated In Florida
Children are considered minors and under the legal authority of their parents until they reach the age of 18 in Florida. However, there are situations in which they can become emancipated earlier. This means that for all practical and legal purposes, they are considered adults.
Under the Florida Statutes, restrictions imposed on minors are referred to as 'disabilities of non-age'. These can be removed in the following situations:
It happens automatically once they reach the age of 18;
If they are under 18, they may be considered emancipated if they marry (they need their parent's approval to enter into the marriage);
If they are at least 16 or older, their parents can file an emancipation petition with the court on their behalf.
Emancipation means the child gains all the rights of being an adult, but they assume all the responsibilities.
When Your Teen Wants To Become Emancipated 
In some cases, teens request emancipation out of defiance of rules and restrictions imposed at home or due to disputes with parents and other family members. In others, a request stems out of practical concerns and living arrangements, such as if the child goes off to college early, lives on their own, or travels overseas.
Parents can file an emancipation petition on their behalf through the Broward County Family Court. However, they should be aware that it can take some time to get a final order and that they will need valid reasons for requesting emancipation. Both parents and teens should also be aware of the ramifications, both good and bad:
Your teen will be able to enroll in school and enter into leases, employment agreements, or other legal contracts as an adult, but will be held solely accountable.
They will be able to make their own medical decisions but may be excluded from coverage under their parent's health plan.
They will no longer be eligible for support payments or other benefits previously provided by parents, such as Social Security.
Parents will no longer be notified or held accountable if the child has legal troubles. In criminal matters, emancipation means they will be tried as adults.
Discuss The Options With Our Fort Lauderdale Family Law Attorney 
It is not uncommon for teens or their parents to consider emancipation. In some cases, it can provide important benefits. Before making such a major decision, discuss the options and potential ramifications with our Fort Lauderdale family law attorney. At the law office of Vanessa L. Prieto, we provide trusted legal guidance to ensure you and your teen are protected. Give us a call or contact our office online and request a consultation today.