Five Common Financial Mistakes To Avoid When Negotiating A Fort Lauderdale Divorce Settlement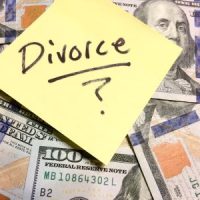 Negotiating a settlement when going through a divorce in Florida can save time and money. However, before agreeing to any amounts or signing any legal documents, consult with our experienced Fort Lauderdale divorce lawyer first. We help you avoid common mistakes that can jeopardize your rights.
Protecting Your Financial Rights In A Fort Lauderdale Divorce
When going through a divorce, negotiating a settlement can help avoid lengthy and contentious legal proceedings. However, you need someone with experience to guide you through the process. Our Fort Lauderdale divorce lawyer can advise you on how the Florida Statutes apply in your case and help you avoid these common mistakes:
Not doing a complete inventory of all property and assets.
When filing for a divorce through the Broward County Family Court, you will need to complete a financial affidavit, detailing all of the property and assets you and your spouse own. Of particular importance is marital property, which you are entitled to a fair share of as part of a divorce settlement.
List all homes, cars, household furnishings, artwork or antiques, personal belongings, shares in businesses, investments, online assets, and money in bank accounts. Tax returns can help to uncover amounts that are otherwise hidden.
Not disclosing all outstanding debts.
It is important to address all outstanding marital debts as well. If possible, pay these amounts off prior to divorce proceedings or before a final order is issued in your case. This may necessitate selling certain assets or, in some cases, filing a bankruptcy petition.
Not considering your rights regarding spousal support.
If you make less than your spouse, you may be entitled to spousal support payments. These can help you adjust financially to your new life and obtain the education, skills, or experience needed to reenter the workforce.
Not calculating the total amount you will need to maintain your current lifestyle after your divorce.
You have the right to enjoy the same standard of living post-divorce as you did during your marriage. When filling out financial affidavits, which will request information about your individual costs, do not downplay your expenses and be realistic about the expenses you are likely to incur.
Not considering how you will provide for yourself in the years to come.
In terms of your rights to marital property and assets, do not overlook any retirement benefits your spouse has earned. You may be entitled to a portion of the 401k, pension, or other retirement funds, as well as any retirement benefits they are entitled to through the Social Security Administration (SSA).
Get Our Fort Lauderdale Divorce Lawyer On Your Side
To get the total amount you are entitled to in your divorce, get our experienced Fort Lauderdale divorce lawyer on your side. At the law office of Vanessa L. Prieto, we protect your rights and help negotiate the best possible settlement. Call or contact us online and request a consultation today.
Sources:
leg.state.fl.us/statutes/index.cfm?App_mode=Display_Statute&URL=0000-0099/0061/0061.html
browardclerk.org/Divisions/Family
ssa.gov/benefits/retirement/planner/applying7.html#:~:text=on%20your%20record.-,Benefits%20For%20Your%20Divorced%20Spouse,is%20age%2062%20or%20older